TrustRadius
Apache Solr is an open-source enterprise search server.
https://media.trustradius.com/product-logos/y9/Jb/0TF5NW4XBAW4.png
Apache
Powerful, fast and flexible search tool with a rich query API set
2019-06-12T11:58:48.716Z
We use Solr as a search server in our eCommerce project which our product data is stored as documentation. Solr works as both a data store server and search indexer. It provides a very high-speed query to respond almost immediately in milliseconds, allowing us to support the TypeAhead function to our end user.,Flexible and powerful query language allows us to build a various and complex query to retrieve data. High-speed response query. Good documentation and great community support. Cluster mode with separate master and slave so we could scale each type base on we need to increase input data or response speed.,It does not support authentication and authorization so we need to place it inside a private network. Working with Solr cloud require additional Zookeeper. Master node requires reconfiguration if it down.,8,Increase our overall product performance. Sped up our development time as Solr given effective and simple query. Decreases our deployment time.,,Apache Tomcat, Oracle Java SE, JMeter, Selenium, Gitlab, Jenkins, Redis
trang nguyen
Apache Solr and Drupal 8 are a match made in heaven!
2019-05-31T14:14:07.322Z
We use Solr as the search engine for our new city-wide website that we're building using the Drupal open source content management system. We want to make it easy for citizens to find the city services and information that they're seeking and search is a critical feature. We need it to deliver quick, accurate, and relevant results.,Solr is very flexible and can be customized to meet your specific needs and requirements. Solr is fast at returning search results. Solr is pretty much an industry standard so there's a good chance other software programs have modules designed to work with it.,It has a steep learning curve. It's not intuitive how to configure it or customize it. It doesn't include a web crawler. Indexing your website requires adding a separate web crawler or using their API to add information to the index. Debugging and troubleshooting query issues can be a difficult task.,7,It's enabled us to deliver fast, relevant search results on our new website. The site is still in beta and being actively developed so our complete ROI is still unknown. It integrates very well with Drupal so it has saved us from having to develop a custom solution.,Elasticsearch and Swiftype,Swiftype, Drupal, Microsoft Visual Studio Code
Richard Davies
Apache Solr Has Changed the Search Game
2018-11-27T18:27:47.142Z
Apache Solr helps us create a dynamic and engaging search engine interface for our customers. It addresses the challenge of delivering accurate and fast search results to the users of our website. It allows our development teams to customize the search experience to our unique needs.,Provide an organized search platform that is easily customizable. Provides easy-to-use documentation. Offers several different methods of indexing and parsing search data.,The admin UI is good, but could be a bit more user-friendly. The field names are not very intuitive and require a learning curve.,9,Apache Solr has helped increase our conversion by directing our customers to more accurate and predictive product results.,,JIRA Software, Slack
Robyne Gallacher
Solr has Flexible Query API
2018-03-03T19:17:19.104Z
Apache Solr is the underlying search engine servicing our Enterprise Search functions. Our instance indexes both structured data like Oracle records and unstructured data like PDF files. Its ability to return relevancy ranked results from textual search terms enabled my organization to find information faster.,It is simple to access its data via REST API. The flexibility in adjusting the query in terms of boosting, faceting and more is very useful. It can scale horizontally by splitting shards, making it practically limitless in size. It has been stable in an operational production environment.,It would be good to handle authentication natively in an enterprise scale. Currently it has to be wrapped by another service that does authentication. Support querying across multiple collections. Improve stability in Cross-Data-Center-Replication.,8,It has enabled my organization to find information faster by being a one-stop service to search across content that were indexed from varying sources. By using synonyms and usual lemmatizations / stemming, it enabled discovery of new content following every search.,Azure Search,Red Hat Enterprise Linux (RHEL)
Kelvin Yeo
Powerful, Flexible Search Tool
2017-11-30T15:14:55.993Z
Solved Type-ahead search and provide various faceting options to keep the customer engaged in a Retail domain so that he/she can isolate their products in less than 3 clicks.Information Retrieval, Search Engines prototype, Query suggestion SystemsWe are utilizing Solr with our Google Search Appliances for the search functionality within out internal company portal. Solr helps us query other databases for personnel and location information.We needed to improve the relevance and performance of our existing search, and by using Solr did both of these with the added benefit of reducing the load on our Oracle Database. We improved our relevance and customers immediately noticed the difference. That was with the 'out-of'the'box' settings, we can see how this can be improved further.,Solr is a very quick and easy way to search for keywords within a document, the ability to add weightings to search terms to increase the outcome of search relevance gives it great flexibility. The customisability of the Solr is so good that anyone can set it up and customise it for his/her needs. Solr allows you to build your own custom request handlers and allows you to import data from pretty much any datasource.,Version 4.3-4.10, the documentation for Solr was very lacking. No monitoring for Solr available built-in; have to be dependent on CDH or HDP if you are implementing thru them. CPU consumption can be high in some cases.,9,Usage of Solr in the browse webpages (apart from Search) has resulted in customer choosing his/her product within 3 clicks by the using of faceting. Speed, relevance and efficiency of search results. Using Solr for International Markets comes out of box.,,Hadoop, HBase, Apache Spark
Bharadwaj (Brad) Chivukula
Apache Solr is a Win With Drupal
2017-04-03T20:04:55.202Z
We utilize Solr as an indexing mechanism for complex product data and user profiles. It allows us to rapidly deliver search results with minimum strain on our hardware configurations. We're currently implementing Solr in a Drupal powered e-commerce environment and enjoying amazing success with the open source integration.,Speed -- This is a very fast platform. Scalability -- We can rapidly grow our environments to meet expanding business needs. Flexibility -- We can make Solr bend to our business needs and not the other way around.,Ease of use -- this is not always the easier platform to configure. Developer Community -- There are not a whole lot of folks out there that understand this stuff so finding talent is difficult. Drupal 8 -- We've been frustrated with slow development on APIs for Drupal 8 integration.,9,Cheap -- it's free and open source so we love it! Developers Expensive -- It's hard to find talented developers and those that are available are expensive. Hardware Requirements -- Solr is not terribly expensive to operate on cloud machines.,,Drupal, MySQL
Peter Feddo
Apache Solr - Searching and matching efficiency
2016-09-01T19:03:46.713Z
I worked as a CTO for a pure play company in real estate activity. We had to design and to build five websites for the customers of real estate agencies. We manage about 2 millions classifieds. This area is highly competitive. An the same time, we doubled our unique number of users. So we (the people I managed and myself) decided to use a NoSQL database for our search engine. Our choice went to Apache Solr 4. This DB redesign was done at the same time as a PHP code redesign with Zend Framework. All our five websites were redesigned over a period of 2.5 years. We did a proof of concept with Apache Solr when we needed to redesign our registered customers searches (match 500k searches with 2M classifieds).,Faceted navigation and field collapsing/grouping : filtering and quick results were what we needed for our websites. Our customers needed to have this functionalities for good and efficient results. We tested them with our customers' registered searches (they received all new goods matching with their registered searches by emails and/or mobile push). Results were incredible by comparison with our old system (old MySQL requests). Note : we didn't put all our data in Solr. Just what we need for searching uses. Other data stayed in our MySQL database. Auto-suggest : our old auto-suggest wasn't performing well. With Apache Solr, our new one was worked really well ! The suggestions came quickly and suggestions were good. We also extended auto-suggestion with geo-spatial data and it worked well. Hit highlighting : we used this functionality and we didn't have problem and nasty surprise. Keep all data status during data upgrading (see next details for improvements),These examples are due to the way we use Apache Solr. I think we have had the same problems with other NoSQL databases (but perhaps not the same solution). High data volumes of data and a lot of users were the causes. We have lot of classifications and lot of data for each classification. This gave us several problems: First: We couldn't keep all our data in Solr. Then we have all data in our MySQL DB and searching data in Solr. So we need to be sure to update and match the 2 databases in the same time. Second: We needed several load balanced Solr databases. Third: We needed to update all the databases and keep old data status. If I don't speak about problems due to our lack of experience, the main Solr problem came from frequency of updates vs validation of several database. We encountered several locks due to this (our ops team didn't want to use real clustering, so all DB weren't updated). Problem messages were not always clear and we several days to understand the problems.,8,Positive: users had efficient email and push about new goods (B2C), more agency contacts, more business, less agency turnover and more B2B sales Users had a good search experience, more unique users and more agency contacts,MongoDB and Elasticsearch,MySQL, Oracle Database, Ingres
Philippe Kozak
Apache Solr - Performance, Reliability, and No Headaches!
2017-03-29T16:48:38.375Z
At my company we use Apache Solr to help improve customer experience when it comes to searching and analyzing our large collections venue data on our web portal. Apache Solr allows us to restrict data based on geospatial features, organizing data into coupled groups using pivots, and provides the performance and ease of use that makes it great for developing with. It took only a few hours to have a successful proof of concept up and running and very few changes were needed out-of-the-box. The other benefit to working with Apache Solr is the active and large developer community and the well-maintained and easy to read resources.,Easy to get started with Apache Solr. Whether it is tackling a setup issue or trying to learn some of the more advanced features, there are plenty of resources to help you out and get you going. Performance. Apache Solr allows for a lot of custom tuning (if needed) and provides great out of the box performance for searching on large data sets. Maintenance. After setting up Solr in a production environment there are plenty of tools provided to help you maintain and update your application. Apache Solr comes with great fault tolerance built in and has proven to be very reliable.,Indexing of data can sometimes be a slog, meaning it can sometimes take a while to get a large collection up and running if you have many fields that need to be indexed. ElasticSearch offers better support and flexibility.,9,It has improved the customer experience of our web portal customers and has given them more options and control for finding the data they need.,Elasticsearch,Apache Spark, Apache Hive, Apache Pig
Verified User
Unspecified
Apache Solr
<a href='https://www.trustradius.com/static/about-trustradius-scoring' target='_blank' rel='nofollow'>trScore algorithm: Learn more.</a>
Show Filters
Hide Filters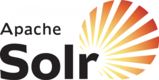 Filter 33 vetted Apache Solr reviews and ratings
Clear all filters
Apache Solr Scorecard Summary
About Apache Solr
Apache Solr is an open-source enterprise search server.
Apache Solr Technical Details
| | |
| --- | --- |
| Operating Systems: | Unspecified |
| Mobile Application: | No |