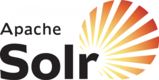 Apache Solr Competitors and Alternatives
Most Commonly Compared to Apache Solr
Best Apache Solr Alternatives for Small Businesses
Elasticsearch is an enterprise search tool from Elastic in Mountain View, California.
Higher Rated Features
Popular Integrations
Yext headquartered in New York offers the Search Experience Cloud, a suite of products that aims to organize a business's facts so it can provide official answers to consumer questions — wherever people search. Starting with the company website, then extending across search engines and voice assistants, Yext's goal is to improve the search experience on their websites and across the entire search ecosystem.
Higher Rated Features
Popular Integrations
Best Apache Solr Alternatives for Medium-sized Companies
Best Apache Solr Alternatives for Enterprises