Demand Generation Software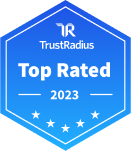 Top Rated Products
(1-3 of 3)
Based in San Francisco, Metadata.io is a Demand Generation and ABM platform designed to execute thousands of B2B campaigns in a matter of hours, automatically optimizing campaigns for pipeline impact at a high velocity.
The 6sense Account Engagement Platform helps B2B organizations achieve predictable revenue growth by putting the power of AI, big data, and machine learning behind every member of the revenue team.6sense uncovers anonymous buying behavior, prioritizes accounts for sales and marketing,…
Uberflip is a content marketing platform from the Toronto company of the same name. Central to Uberflip is its content hub for aggregating, centralizing, organizing, and finally curating content for delivery to targeted audiences in streams, culminating in the call-to-action (CTA)…
Learn More About Demand Generation Software
What is Demand Generation Software?
Demand Generation Software increases customer awareness of and engagement with a brand or product. Demand Generation Software products do this by organizing and executing automated marketing strategies with personalized or niche-specific content. Demand Generation Software can also track advertising goals, measure customer retention rate, and monitor overall marketing effectiveness.
Demand Generation Software is commonly used by companies or businesses aiming to increase visibility on their services or products. These products are especially useful for introducing new products or reaching new markets. This is because tools in this category create advertising buzz and stimulate viewer interest through targeted marketing strategies and unique content dispersal. Some Demand Generation Software also include tools to retain leads through automated communication or by allowing team members to contact leads directly.
Demand Generation Software is often described interchangeably with Lead Generation Software. However, the primary difference is that Demand Generation Software generally focuses on using content to attract visitors without necessarily following up on potential lead interactions. As such, they tend to include more robust tools to create and distribute niche or individualized marketing assets and analyze their effectiveness. Lead Generation Software, on the other hand, is often used to interact directly with possible leads to increase customer retention and visitor conversion.
Demand Generation Software Features
The most common Demand Generation Software features are:
Lead management
Lead tracking and filtering
Content creation tools
Automated referral tools
Calendar management
Email and social media marketing management
Retention analytics and visualizations
Marketing automation tools
CRM and lead generation integrations
File import and document management tools
Event management tools
Project management tools
Form and survey construction
Landing page creation
SEO marketing tools
Scoring functionality
On-premise and cloud-based software
Demand Generation Software Comparison
When choosing the best Demand Generation Software for you, consider the following:
Demand generation strategy. Your demand generation strategy will ultimately decide which services and tools you will need from the software. This will also help to determine if the Demand Generation Software product you choose can cover those needs on its own, or if you'll need to include products from other categories in your gameplan.
Social media tools. Some Demand Generation Software include tools to optimize social media campaigns, such as monitoring multiple accounts across platforms and measuring brand impact on those sites. However, each Demand Generation Software provides different ways to access metrics or measure engagement. As such, you may find that, based on your needs, products in the Social Media Monitoring Tools category may be better suited to covering social media campaigns.
Content creation tools. Most Demand Generation Software includes some content creation tools. However, the complexity or range of available tools can vary between each product. This will most likely not be a major consideration for you if email marketing is your primary demand generator. If you intend to include more complex content, such as video content or webinars, you'll want to make sure that the product can help you create the content you need, or at least support external file types.
Third-party integration support. Demand Generation Software products are generally designed to accomplish more than just demand generation - this can include (but is not limited to) lead generation, customer relationship management, and SEO optimization. Further, each product in this category handles these tasks or focuses differently. As such, you'll want to make sure that your product can accommodate other services or software you may be using so that you have stronger cross-product efficiency.
Pricing Information
Pricing for Demand Generation Software ranges between $25 and $80 per month at the lowest subscription tier. Many Demand Generation Software vendors offer free versions, usually with restricted numbers of features or users compared to paid versions of their products. Vendors also offer trials, demos, and enterprise plans with customized pricing.
Frequently Asked Questions
What does Demand Generation Software do?
Demand Generation Software organizes, implements, and monitors automated marketing strategies. These software analyzes content-based advertising to help increase customer retention and conversion rates.
What are the benefits of using Demand Generation Software?
Demand Generation Software monitors advertising and marketing strategy effectiveness by analyzing customer conversion rates, and impression reach, as well as raising brand awareness. Products in this category also have a wide range of document, project, and customer relationship management features.
What are the best Demand Generation Software products?
The most popular Demand Generation Software products are:
How much does Demand Generation Software cost?
Demand Generation Software ranges between $25 and $80 at the lowest subscription tiers. Vendors offer free plans, trials, demos, and enterprise price packages.