Marketing Analytics Tools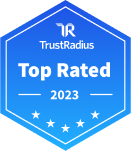 Top Rated Products
(1-5 of 7)
All Products
(1-25 of 337)
Explore recently added products
Marketing Analytics Tools TrustMap
TrustMaps are two-dimensional charts that compare products based on trScore and research frequency by prospective buyers. Products must have 10 or more ratings to appear on this TrustMap.
Learn More About Marketing Analytics Tools
What are Marketing Analytics Tools?
Marketing analytics tools help marketers measure and manage marketing performance. The goal is to maximize the effectiveness of marketing activities and justify the investment. In other words, marketing analytics tools help marketing teams both improve their efforts and prove their worth.
Marketing analytics tools can gather data from all channels in the marketing mix, and report on them together. They allow marketers to create reports without relying on data scientists, as well as perform competitive analysis and track campaign success.
Businesses use marketing analytics tools and the dashboards they provide to address the three key areas of marketing performance management: optimization, attribution, and justification.
Marketing Mix Modeling
Any Business Intelligence tool can handle the multivariate regression analyses needed for marketing mix and attribution models. But marketing analytics platforms allow marketers to interpret the data themselves.
Here's how it works:
Cross-channel marketing efforts are analyzed in terms of dollars spent, time spent, and results.
Mixed or omni-channel KPIs are created.
The tool then measures campaign performance against target goals.
The report finally directs marketers' decisions about how to optimize efforts. Often this is by redistributing time and money to the most successful campaigns.
Marketing Analytics Tools Features & Capabilities
Marketing Analytics tools might include the following features and capabilities:
Multi-Channel tracking
With-in Campaign, With-in Company, and Cross-channel campaign comparisons
Campaign ROI
Optimization & predictive analytics
Customer analytics & segmentation
Competitive analysis
Attribution modeling
Revenue funnel analysis
Forecasting
Types of Marketing Analytics Tools
There are a few different types of vendors that offer marketing analytics capabilities. First, there are point solutions specializing in marketing analytics.
Some web analytics platforms offer viable marketing analytics capabilities. This includes Adobe Analytics and IBM Digital Analytics. Google now offers an attribution tool via its acquisition of Adometry.
Other vendors may handle just one part of marketing analytics.
For example:
Some SEO and marketing automation tools offer decent marketing analytics as part of their broader platforms. Many BI and predictive analytics products are just a module or add-on away from entering the marketing analytics space in the future. Some marketing analytics tools support an account-based marketing approach.
Marketing Analytics Tools Comparison
When considering marketing analytics tools, consider the following aspects of each product offering.
Type of Tool: Some marketing analytics tools offer a complete suite of marketing analytics tools. Despite this, there are other products that cover only a specific facet of marketing analytics. Competitive analysis products, for example, focus on performing competitive analysis but may not offer customer journey or segmentation features. Be sure to select a tool that includes the features your business needs.
Automation Features: Many marketing analytics tools include automation features for performing analytics with less human labor. If your business is looking for a tool to reduce labor as much as possible, consider what automation features are offered by each marketing analytics tool.
Insights: All marketing analytics tools perform basic marketing analytics, but many also include insights on content optimization. For businesses looking for applications that will not only help them discover issues but also provide means of fixing them, consider what insights are offered by each marketing analytics tool.

The following Marketing Analytics Tools offer award-winning customer relationships, feature sets, and value for price. Learn more about our Summer Best Of Awards methodology here.
Frequently Asked Questions
Who uses marketing analytics tools?
Marketing analytics tools are most commonly used by marketing managers or supervisors responsible for monitoring and reporting on various marketing channels and performance.
Why do I need marketing analytics tools?
Marketing analytics tools are crucial to providing comprehensive insights and performance metrics for marketing efforts, especially complex marketing operations.
What products can do marketing analytics?
Marketing analytics capabilities can be found in standalone tools as well as broader marketing automation platforms. Business Intelligence tools can also conduct marketing analytics, but likely with less prebuilt reporting.
What's the difference between web analytics and marketing analytics?
Web analytics focuses on specific performance metrics for websites specifically, such as traffic or time on page. In contrast, marketing analytics unifies web analytics data with other marketing channels to provide comprehensive insights into marketing strategies and campaigns' performance.
How much do marketing analytics tools cost?
Marketing analytics pricing can start at $500/year and scale up to $100,000+/year depending on the volume of data being collected and the range of features offered.