Cloud Data Warehouse Software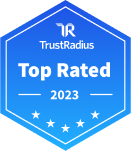 Top Rated Products
(1-2 of 2)
SAP Datasphere, the next generation of SAP Data Warehouse Cloud, is a comprehensive data service that enables data professionals to deliver seamless and scalable access to mission-critical business data. It provides a unified experience for data integration, data cataloging, semantic…
DB2 is a family of relational database software solutions offered by IBM. It includes standard Db2 and Db2 Warehouse editions, either deployable on-cloud, or on-premise.
Videos for Cloud Data Warehouse Software
What is Cloud Data Management?
02:20
A cloud-based data management system takes on the function of a traditional data management system, just modified for the requirements of the cloud. Data can be shared on a private cloud, public cloud and on-premise storages. Cloud data management benefits often mimic those of...
Show More
Cloud Data Warehouse Software TrustMap
TrustMaps are two-dimensional charts that compare products based on trScore and research frequency by prospective buyers. Products must have 10 or more ratings to appear on this TrustMap.
Learn More About Cloud Data Warehouse Software
What is Cloud Data Warehouse Software
Cloud Data Warehouse Software uses the cloud to manage large amounts of data. In addition to providing data storage, cloud data warehouses offer version history, analysis, reporting, organization, processing, and parsing services. Cloud data warehouses support structured, semi-structured, and unstructured data, as well as metadata, data from the Internet of Things, streaming data, and big data. While products in this category operate from the cloud, many vendors offer hybrid versions with on-premise features for additional security and redundancy.
Cloud Data Warehouse Software has multiple advantages over traditional Data Warehouse Software. Since they are deployed to the cloud, cloud data warehouses do not require on-premises installation or deployment, which means that they do not require hardware knowledge or equipment updates. They also have much more scalability and processing capabilities, as they can dynamically adjust to the amount of space and power they need. For these reasons, cloud data warehouses are more cost effective and have greater longevity than on-premises solutions. However, they are susceptible to server downtime and cybersecurity threats that target clouds and server hosts.
Cloud Data Warehouse Software Features
The most common Cloud Data Warehouse Software features are:
Integrated data storage
Data integration, loading, and extraction
Data management
Dynamic data masking and encryption
ELT/ETL support
Structured, semi-structured, and unstructured data ingestion
Metadata management
Parallel processing
Big data ingestion
Streaming data ingestion
Data transformation
Fault tolerance
Result caching
Customizable indexing
Data analysis and reporting
Data visualization
Automated data backup
Granular access control
Instant scalability
Cross-database querying
Knowledge databases and training modules
Third party integrations
Cloud Data Warehouse Software Comparison
When choosing the best Cloud Data Warehouse Software for you, consider the following:
Programming language support. You'll want to make sure that the Cloud Data Warehouse Software you choose works with your coding language, especially if you're using the warehouse for development, testing, or IT projects. Most products in this category support widely used languages like Java, Python, R, and SQL, but consult with the vendor to make sure they can support your needs if you use a less common language.
Managed cloud data warehouses. Several vendors offer managed cloud data warehouses. In addition to managing server uptime and general maintenance, some providers can support additional data handling tasks, such as transference or cleaning. These services may also handle onboarding for new users, assist with product implementation, and post-deployment application or software support.
Data ownership rights. If you use a Cloud Data Warehouse Software product for data transformation, analysis, parsing, ingestion, or other handling tasks, you'll need to consider data ownership rights. More specifically, you'll want to consider who owns the data if you no longer use the cloud warehouse software. This is a two pronged consideration, as it not only includes how the software affects the data, but also the type of data it receives. If you're using cloud data warehouses to handle sensitive medical data, for instance, you'll want to make sure that the processes do not violate HIPAA or other data privacy laws, and that it can provide the necessary security for the protected data.
Pricing Information
Cloud Data Warehouse Software have several common pricing plans:
Maximum monthly per month, ranging between $5 and $122.88 per TB per month at the lowest subscription tier.
Hourly on-demand pricing, ranging between $0.25 and $1.20 per hour at the lowest subscription tier. This option may be best for users who only need to access cloud storage during specific hours or for the duration of a project.
Some Cloud Data Warehouse Software options offer separate billing plans for computing and storage, so consult vendors if you think this may be economical for you. Most vendors offer free trials or demos.
Frequently Asked Questions
When is a cloud data warehouse more appropriate than a traditional data warehouse?
Cloud data warehouses have a few key advantages over traditional data warehouses. Namely, cloud data warehouses offer ease of use in terms of scalability and automatic upgrades. For businesses with storage needs that rarely change, and who can handle upgrades internally, a traditional data warehouse can be a more affordable solution.
Which pricing structure is preferable, always-on, or by the query?
Paying hourly for your cloud data warehouse may be preferred if you need to run queries fairly regularly, as that could run up a large bill on an on-demand pricing plan. If your querying needs are more inconsistent, the ability to only pay for queries when you need them will be ideal.
How does the expanding capacity for cloud data warehouses work?
Businesses using cloud data warehouses are generally able to scale capacity up and down as needed. While the process varies from vendor to vendor, it is usually handled in one of two ways. First, it can be automated, so as users store more data or run more demanding queries, their storage capacity will adjust on its own, this is convenient but can result in unexpected fees for organizations that aren't paying close attention. For other cloud data warehouses, capacity can be easily increased through a web-based portal.