Disk Based Backup Systems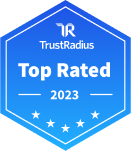 Top Rated Products
(1-1 of 1)
Bacula Enterprise is a data center backup, restore, and recovery solution from Swiss, Dracula-themed software company Bacula Systems.
Learn More About Disk Based Backup Systems
What are Disk-Based Backup Systems?
Disk-based backup systems utilize disks to replace tape media as a backup target. Although a dedicated disk-based appliance is typically more effective, drives can also be devoted in a SAN Array to backup data.
When utilized in a disk-to-disk-to-tape (D2D2T) configuration, disk-based backup systems provide users with the ability to stage their data to a disk before it's written to tape after a set. As a result, backup restores are nearly instantaneous. Through matching the value and frequency of data usage to the cost of tape media with gradations of online, nearline, and archived information, disk-based backups can be utilized as an important component for a storage architecture.
Disk-based backups are faster than tape backups and restorations. They also avoid many of the problems that come with storing and transporting tape material. Disk-based backup becomes a viable proposition for storage administrators when the cost per gigabyte of the disk is combined with the benefits of data deduplication. Disk-based backups can also be used as a nearline layer in storage architecture, which provides the ability to match data by its age, as well as its usefulness to the cost of media.
Disk-Based Backup Solutions Features
Most solutions in the disk-based backup systems category have the following features:
RAID protection
Data compression
Hot swapping capabilities
Archiving of data
Disaster Recovery
Encryption of data
Storage of data on hard drives, DVDs, and diskettes
Disk-Based Backup Systems Comparison
Before purchasing a disk-based backup solution, businesses should consider the following factors:
Disk Capacity: Disk capacity is important for businesses with a demand for archiving and storing data. Businesses should make sure the backup system they are purchasing is in-line with the data demands of their business. This also applies to businesses with minimal data storage needs. Unused data storage space can also be a waste of money, as well as a liability. Businesses should only purchase the disk capacity that they will actually utilize.
Durability: The durability of the disk that holds a business's data is critical to its security. For single drives, businesses must evaluate both the drive's quality and how they will use it. Vibration, shock, heat, and moisture are all things that hard drives are more susceptible to than SSDs. When it comes to portable drives, businesses have the option of purchasing one that has multiple levels of physical protection. This is important for businesses that may operate in environments more susceptible to environmental factors (i.e., extreme cold or heat).
Cache Space: A cache, sometimes known as a buffer, is a special type of embedded memory. It is utilized when data must be transferred from one region of a hard disk to another. Businesses with a higher demand should consider Disk-Based Backup Systems that provide transfer speeds close to 256 MB. However, this can be costly, so businesses with smaller transfer needs should only pay for what they need; which can be as low as 8 MB.
Start a Disk-Based Backup Systems comparison here
Pricing Information
Disk-Based Backup Systems pricing can range anywhere from $1500 to $50,000. The reason for such a considerable price variation includes certain factors such as hard drive capacity, amount of expansion bays, as well as remote management capabilities. Some vendors also offer refurbished Disk-Based Backup Systems for a discounted price.
More Resources on Disk-Based Backup Solutions
Frequently Asked Questions
What do disk based backup systems do?
Disk backup systems are a data backup and recovery method that backs data up to hard disk storage. Disk backups are widely used and can be utilized by methods including tape or cloud backup for archiving needs, or disaster recovery. For backup protection, backups often utilize data reduction methods such as deduplication and compression to maximize storage capacity.
What are the benefits of disk based backup systems?
The benefits for businesses utilizing disk based backup systems include low pricing per gigabyte of data, scalable long-term storage or archival data, and data mobility without network connectivity.
What are the best disk based backup systems?
Popular disk based backup systems include:
How much do disk based backup systems cost?
Pricing can vary anywhere from $1,500 to $50,000. The significant variation in pricing considers certain factors such as the hard drive capacity, amount of expansion bays, as well as remote management capabilities. There are also some refurbished
disk based backup systems
vailable from vendors for a discounted price.