Audience Engagement Software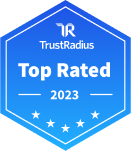 Top Rated Products
(1-2 of 2)
Slido is an audience interaction platform that helps users to get the most out of meetings and events by crowdsourcing top questions and engaging participants with live polls and quizzes. From internal communications professionals to team leaders, conference organizers, and individual…
Whova, headquartered in San Diego, provides what they describe as Intelligent Event Technology Solutions by creating authentic audience participation and engagement and simplifying the entire event process from planning to registration, networking, and follow-up. Whova's mobile engagement…
Explore recently added products
Learn More About Audience Engagement Software
What is Audience Engagement Software?
Audience Engagement Software creates personalized presentation experiences with active audience participation and real-time responses through polls, quizzes, Q&A sessions, etc. Most providers are cloud-based, so viewers can participate from their computers, tablets, or smartphones. Audience Engagement Software enables presenters, teachers, instructors, or event organizers to make presentations, while also engaging directly with their viewers.
Audience members can interact with the presentation through their personal devices, or by using vendor-supplied clickers or keypads. Charts and graphs displaying the results of audience participation will usually be available for presenters and audience members simultaneously and in real-time.
Use cases for Audience Engagement Software include academic and professional instruction, as well as interactive entertainment. By increasing employee engagement and collaboration on projects, users of Audience Engagement Software may see benefits like enhanced team-building and workflow improvements. Academic instructors may also find that students become more interested in lessons, thus facilitating accelerated learning.
Audience Engagement Software shares similarities with , , , and but adds a real-time interactive element through audience participation.
Common features with and include video communications, messaging, and independent notetaking, though Audience Engagement Software offers more complete polling and survey features, while also adding in-person capabilities. Conversely, most Audience Engagement Software requires third-party integrations for video calls.
Audience Engagement Software Features
Audience Collaboration Software will typically have most or all of the following features.
Audience response systems (ARS)
Cloud-based
Interactive presentations
Independent notetaking
Real-time audience participation through voting, surveys, polling, quizzes, and Q&A
Remote access
Reporting and analytics data on audience participation
Mobile, tablet, PC, and laptop compatibility
Virtual backgrounds
Visual graphics
Audience Engagement Software Comparison
When comparing Audience Collaboration Software, consider the following aspects:
Analytic capabilities. Detailed analysis of the number of participants and impressions, geographic segmentation, average watch time, and viewer demographics can be very helpful in estimating end-user engagement. Charts, graphs, and infographics also help analyze audience preferences over time. Through data analytics, Audience Collaboration Software users can get a much better idea of the overall impact they've had on their audiences.
Gamification. Some Audience Engagement Software providers specialize in , which utilizes game mechanics for problem-solving and participant engagement. Common features include a reward system with badges, prizes, and leaderboards. This type of Audience Engagement Software can be used in an academic or professional setting.
Professional Training and Education. Audience Engagement Software may have a specific focus on education and/or professional training, thus offering more didactic features. These include learning games or interactive lessons to encourage student or employee participation and engagement with the educational content being presented.
OS and third-party integrations. Buyers should verify which Audience Engagement Software options provide the best integrations with the third-party software they already use. These include integrations with for video communications, as well as social media platforms for engaging with followers. Making sure that software is optimized to work with operating systems and browsers that the buyer's organization uses will also help avoid availability issues.
Pricing Information
Pricing for Audience Collaboration Software is frequently calculated based on the number of software users, though others charge per presenter. Prices per user range from $10 to $25. Many vendors offer package deals with a minimum number of users, with monthly costs running into the hundreds or even thousands. Buyers interested in enterprise plans should contact the vendor for customized pricing. Some vendors also offer one-time events, with prices ranging from between 250 to 750 depending on event size. Free trials are commonly offered, some of which last up to 60 days, while other software also has free versions with more limited features.
Frequently Asked Questions
What does Audience Engagement Software do?
Audience Engagement Software allows presenters and instructors to present visual or audio content to an audience while enabling active viewer participation and interaction through polls, quizzes, comments, and Q&A sessions.
What are the benefits of using Audience Engagement Software?
As the name suggests, Audience Engagement Software is designed to enhance viewer interest, learning, and experience in the subject matter being presented by encouraging direct audience participation in the program session. It also facilitates data collection and intelligence, allowing organizers to learn more about their audience and market segments.
What are the best Audience Collaboration Software products?
The most popular Audience Engagement Software products are:
How much does Audience Collaboration Software cost?
Audience Collaboration Software ranges between $10 and $25 a month per user, but package deals can raise costs into the hundreds or even thousands of dollars. Most vendors offer free trials, while some offer a free version with more limited features. Enterprise pricing and quotes for one-off special events are also available upon request.