Employee Monitoring Software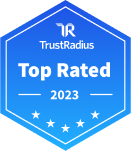 Top Rated Products
(1-2 of 2)
According to the vendor, Traqq is a software solution specifically developed for businesses and organizations seeking enhanced time tracking capabilities and employee monitoring functionality. Its main purpose lies in accurately recording work hours, overseeing employee actions,…
ActivTrak headquartered in Austin provides their workforce behavior and performance tracking analytics solution.
All Products
(1-25 of 121)
Explore recently added products
Learn More About Employee Monitoring Software
What is Employee Monitoring Software?

Employee monitoring software are tools designed to track employees' location and activities, with an emphasis on digital activities and web traffic. Employee monitoring tools are frequently built on a time-per-activity tracking foundation, but they are much more focused on what employees are doing during work, rather than whether or not they've clocked in. They also provide much stronger analytics capabilities than tools that focus on scheduling, attendance, and time sheets.
Most employee monitoring software is designed to improve an organization's productivity, security, or both. These tools help improve productivity by tracking and analyzing employees' online behavior. The products base this analysis on categorizing the productivity of each site or application an employee uses. This monitoring can also help managers gauge employees' efficiency performing certain tasks and more efficiently distribute workloads and assignments. This functionality is particularly valuable for remote employees, where physical monitoring is not possible.
Some employee monitoring tools also take measures to protect businesses from internal security threats with "internal threat detection." As the software monitors employees' activity, it detects suspicious behavior patterns, site visits, or prohibited application usage, then either trigger alerts or directly intervene to block the suspicious activity. These capabilities can often serve both data loss prevention and compliance goals.
Employee Monitoring Software Capabilities
Employee monitoring software can be distinguished from time tracking tools by the former's broader set of tracking, analytics, and intervention tools. While time tracking is a common feature of employee monitoring tools, they will also usually have most or all of the following:
Dashboard reporting of employee activities

Activity categorization and logging

Time and attendance

Screenshots

Task tracking, including time-per-task

Event logs

Real-time user activity monitoring, including app and web usage

Alerts and notifications

Website blocking

Data transfer monitoring, including uploads, downloads, and emails

Geolocation or geotracking

Insider threat detection and prevention
Employee Monitoring Software Comparison
When comparing employee monitoring products, consider these factors:
Focus on productivity vs. security: Is your main goal to improve employee productivity, prevent data loss, or both? While there are some vendors who offer features for both use cases, many are more specialized on one over the other. Security-focused monitoring is a newer market, so there will likely be fewer vendors with expertise in security-base employee monitoring.

Employee devices: What devices will you be monitoring employees on? Will they all be company devices, and will there be mobile devices as well as computers? Employee monitoring tools' support for the full range of device types is not yet universal. This can be particularly problematic for security-intensive use cases.

Passive reporting vs. active intervention: Do you plan to use this to track and report on activities after the fact, or to actively prevent unproductive or suspicious behavior? Some software will provide more developed reporting and dashboarding features, while others will prioritize automated alerts and preventive measures. These capabilities by align with a focus on productivity vs. security, as well.
Pricing Information
Employee monitoring tools are priced per employee, per month. Most software offerings are tiered according to the feature set. Basic tiers, with a focus on productivity, will range from $4-10 per user, per month. More comprehensive feature sets, with better security offerings, will often come with a $20-25 per user, per month price tag. Many providers also offer free trial periods, and some will offer a basic package for personal use for free.
Frequently Asked Questions
What does employee monitoring software do?
Employee monitoring software allows companies to better understand employee productivity levels and how they spend their time while on the clock. These tools track things like website traffic, time spent on tasks, and app and website usage on computer and mobile devices.
What are the best employee monitoring software products?
On TrustRadius, some of the most popular employee monitoring tools include:
Visit the Employee Monitoring Software category page to read authenticated user reviews of these products and find alternative options.
Should your organization use employee monitoring software?
Employee monitoring software can be a great investment for companies looking to better understand aggregate and individual employee productivity levels. Visibility into what your employees are doing and how much time they're spending on specific tasks can provide insight into where bottlenecks and other workflow stoppages may be.
For companies that have recently transitioned to a fully-remote workforce, these tools can help provide a gauge on how productivity levels may have shifted in the new work environment.
How much does employee monitoring software cost?
Employee monitoring software tools are usually monthly subscriptions that charge per user. For more basic tools, prices can range from $5 -$10 per month per user. However, for more advanced tools with a wider feature set, prices may be closer to $20 or $25 per month per user. Certain advanced products may also offer the option to be billed annually rather than monthly.