Intelligent Document Processing Systems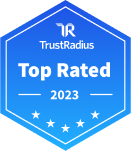 Top Rated Products
(1-2 of 2)
IBM offers Watson Discovery, a natural language processing (NLP) application with options to measure sentiment, detect entities, semantic roles, and other concepts.
Tipalti automates critical financial processes to drive efficiency, including accounts payable, mass payments, procurement, and expenses, all on one global finance automation platform that grows with the organization, automating, de-risking and simplifying finance.
Explore recently added products
Learn More About Intelligent Document Processing Systems
What Is Intelligent Document Processing (IDP)?
Intelligent Document Processing (IDP), a form of Intelligent Automation, is a new system of data recognition and extraction from complex documents. IDP systems use traditional document scanning technology, primarily OCR software, and other machine learning tools to scan, categorize, extract, and analyze data from semi-structured or unstructured documents. IDP systems allow users to seamlessly integrate the data into workflow automations.
IDP System vs. RPA Software
IDP systems and RPA software are overlapping categories that involve automation of repetitive tasks. RPA software designs and employs bots to handle simple tasks, whereas an IDP system optimizes unstructured data to enhance workflows. IDP systems often complement RPA software to ensure that the highest quality data is integrated into automated workflows.
IDP System vs. OCR Software
IDP systems are in many ways an evolution of more traditional Optical Character Recognition (OCR) software. OCR software extracts text from structured electronic documents and converts the recognized text into an editable PDF or text file. IDP systems expand the core functions of OCR software by identifying and extracting data from unstructured documents, such as articles, emails, contracts, and letters. OCR software and IDP systems both eliminate the need for manual data entry. However, OCR software often requires more customization than IDP systems. IDP systems also automatically integrate the extracted data into existing workflows.
IDP System Features
IDP systems include the following identifiable features:
Ability to process unstructured/semi-structured data

Data recognition & classification

Automated data extraction

AI & machine learning tools to accelerate data analysis

Integrations with data management software
IDP System Comparison
When deciding if an IDP system is right for your business, consider the following factors:
Document Complexity- Consider the volume of complex documents that don't always follow a specific structure. IDP systems are ideal for businesses that process lengthy, detailed documents that do not follow a strict format.

Business Size- IDP systems are often used by enterprise-level businesses that are already familiar with automated workflows.

IDP system use cases- IDP systems can be implemented into workflows across a range of industries. Which existing IDP system best suits the needs of your business?
Pricing Information
You should contact specific vendors to request a demo and get a quote to determine the cost of an IDP system. The pricing usually includes an initial fee to set up the system and train users. Vendors may charge a fixed annual/monthly fee or use tiered pricing based on how many documents are uploaded into the system.
Frequently Asked Questions
Should my business use an IDP system if we already have an OCR software?
Choosing between traditional OCR software and an IDP system largely depends on the complexity and structure of a given document. IDP systems expand on OCR software capabilities by using machine learning tools to automate data extraction from complex or unstructured documents.
Which industries are already using IDP systems?
IDP systems benefit a variety of industries, including legal, healthcare, finance, and government. Businesses that do not want to be constrained by the limitations of OCR software could benefit from purchasing an IDP system.
What's the difference between IDP systems and Robotic Process Automation (RPA)?
RPA software is crucial for building an automated workflow and completing repetitive tasks. Although RPA software has greatly improved business efficiency, it primarily integrates data pulled from structured documents. Using an IDP system allows users to extract complex data that traditional RPA software would struggle to incorporate into workflows.
What are the benefits of using IDP systems?
IDP systems are useful for minimizing repetitive data extraction from complex documents. The application of AI and machine learning tools in IDP systems requires less customization from users and greatly improves workflow efficiency.