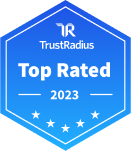 Top Rated Products
(1-1 of 1)
Impact Radius is a partner management platform from the company of the same name in Santa Barbara, California. The platform touts tag management without technical assistance for marketers, tracking of all media channels for multi-channel and mobile marketing, call tracking for inbound…
All Products
(1-25 of 132)
Explore recently added products
Learn More About Affiliate Software
What is Affiliate Software?
Affiliate marketing software provides a way for businesses to organize and grow their connections and relationships with affiliate partners/advertisers. Some businesses have a large number of affiliates they work with. Affiliate software solutions have been created to help marketers organize and keep track of affiliate business partners.
Companies of all sizes are looking for unique ways to sell their products and expand their audiences. Individuals such as bloggers, influencers, and celebrities dominate the world of social media in today's digital world. They are capable of reaching thousands of viewers within seconds, thus businesses have gained interest in having these affiliates market their products on their behalf for an agreed-upon commission.
In addition to tracking and organizing affiliate relationships, affiliate software can process the payments between the business and advertising partners. This allows both parties to focus on marketing the product or service, rather than needing to worry about payments and commission checks.
Some features of affiliate marketing software may overlap with partner management software, which also keeps track of relationships between affiliates, channel partners, and businesses.
Affiliate Software Features
Affiliate software has several features that help businesses manage their relationship with affiliate marketers and advertisers. They include:
Affiliate Tracking
Affiliate Network
Affiliate Management
Commission Management and Payouts
Custom Links
Email Updates
Referral link generator
Affiliate Software Comparison
Before deciding to purchase an affiliate software solution, consider the following key points:
Ease of Use: The main goal of purchasing an affiliate marketing product is to simplify the affiliate management process. Therefore it's critical to choose a product that will be easy for your team to use. Consider choosing a product that will have a small learning curve, as it will likely be the main source of communication with affiliates.
Length of Contracts: The relationship between your business and the affiliates you work with is not guaranteed to last. Therefore, you may not want to get locked into a long-term contract for affiliate software. Affiliate marketing strategies may differ between businesses, but it's worth keeping in mind the ability to pay month-to-month or needing a long-term contract when choosing a product.
Multi-Campaigns: Your software must allow you to run several different campaigns at once. You do not want to feel limited by the number of affiliates you can partner with, as that also limits your marketing outreach and future revenue. Research the vendor's ability to run multiple campaigns before purchasing a product.
Pricing Information
Pricing for affiliate software products can vary depending on the number of features you require. Platforms that have fewer features and are designed for small and midsize businesses tend to start at $95 per month.
More extensive platforms can cost up to $500 per month. These platforms have more advanced features and usually allow unlimited affiliates. Many of the vendors offer upgrading and downgrading plans at any time. Most vendors also offer a free trial of their software.
Frequently Asked Questions
What does affiliate software do?
Affiliate software is used by businesses to track and manage affiliate marketer or advertiser activities. They help companies grow their affiliate network as well as increase website traffic and revenue. They can process commission payments and provide a way for businesses to communicate with affiliates they employ.
What are the benefits of using affiliate software?
The opportunity to manage your affiliates more effectively and grow your affiliate network ultimately leads to increased revenue. Having a platform to manage affiliate links also helps generate more traffic for your website. Most vendors also offer free advice and tips for how to boost sales and grow your affiliate network.
What are the best affiliate software products?
The top rated affiliate products include:
How much does an affiliate software cost?
Price ranges for affiliate software typically fall between $95-$500 per month. Less expensive products generally have fewer features and are better suited for small and midsize companies. More expensive platforms provide more advanced features and are suitable for large companies and enterprises. Most vendors offer a free trial of their software you can test out before making a purchase.