TrustRadius
https://media.trustradius.com/product-logos/fA/0Q/9PR5WKLVOTEU.png
Eventbrite
Our Go-to Tool to Easily Create and Manage Events!
2019-05-14T02:57:27.077Z
Eventbrite is used throughout our division as the go-to solution for RSVP management, guest lists, ticketing, and general event management. It is a convenient and intuitive tool that takes away the hassle of inviting and contacting guests for an event. Beyond our division, Eventbrite is heavily used across the whole organization because of its reputation and familiarity on campus.,Intuitive interface that allows for quick event setup Variety of options when creating order form, allowing for helpful data collection of guests Easy to send an email to all attendees at once, if necessary,Design options and customization have room for improvement Embedding feature is somewhat lacking,9,Saved time in gathering guest information Increased communication across department Increased visibility to events,Eventzilla,Canva, Adobe Illustrator CC, Mailchimp
Verified User
Event Management Tool
2018-11-29T18:21:18.524Z
Eventbrite is a great tool for creating events and allowing guests to register and pay for the event. It's also great for checking guests into an event.,Event Creation Guest Check-In Ease of Use,Fees are not as competitive Embedding can be improved,10,Brought maximum ticket sales for several events Made the event registration process simple,,Adobe Illustrator CC
Marian Lee
Thoughts about Eventbrite
2018-07-24T14:13:22.714Z
We use it to organize event planning so we can keep track of who has registered and who hasn't. Since it can send a calendar invite once you sign up, it really helps keep people organized. Also it allows you to include different tiers of ticket levels if that is of interest.,Keeps you organized Provides event description Allows you to create tiered tickets,If it allowed you to use it directly in an app without having the click out, you would save a step If it allowed you to see who is going without sharing on Facebook If it allowed you to see what discount codes are available,10,It keeps us organized,Slack, Twitter Ads, Facebook for Business
Jasmine Wang
Eventbrite is great for events, but needs better integration
2018-07-23T21:08:07.006Z
Our organization uses Eventbrite to organize and promote our monthly professional association meetings. We use it to create the event details and description, to monitor registrations as people signup, and to tie into our Social Media promotion via Facebook, LinkedIn, and Twitter, and via our website. We also use Eventbrite to tie back to MailChimp which we use to send our event invites via email, and to feedback new registrants not previously signed up to our mailing list. We use the Eventbrite app or website to check people in as they attend our events to measure registrations vs attendees.,Event management--providing a detailed description of the event (date, time, place) plus details of the event (speakers, topic, sponsors, etc.) Registrations--provides enough details about people who register, and tools to manage those registrations (add people manually who didn't pre-register, cancel orders, check-in of attendees) Event promotion--events created using Eventbrite can be found by searching Eventbrite for local events,Integrations: The integration with MailChimp used to be fairly seamless. There was an Eventbrite template I could pick within MailChimp if I chose that as my email option from within Eventbrite. It's not as simple anymore. Social Media: I promote my events on Facebook, LinkedIn, and Twitter. The Twitter link to use is in one place, the Facebook integration/link is totally different and in a separate place, and LinkedIn isn't even considered. I create a tracking link for LinkedIn, but your tracking links don't provide the information I want. Google Analytics: Because your integrations and tracking links are so lacking, I have to use a more complex tool to track the information I want--where did people see my event, and where are they signing up from? It seems like a simple thing to determine, yet I still don't know the most effective means of communicating my event to people to drive people to register.,7,We have greater flexibility using Eventbrite than with our previous system. Previously, we could not schedule events or invites to occur at a specific time. If we wanted to promote our event 1-week in advance, our invite would go out based on the date/time of the event. Generally, about half the number of people who register for our events actually attend. But there are occasions when we need to limit registrations, something we couldn't do with our previous system. Eventbrite allows us to email our registered attendees ahead of an event with further details, or to follow-up with things discussed during our event. It provides yet another way of promoting our next event.,,MailChimp, TweetDeck, Buffer
Verified User
Does what it needs to do, for the most part
2018-07-24T14:16:07.092Z
We use Eventbrite when hosting events that are off campus and open to the public. Currently, I know of its use by our department but am unsure if it's used in others. It helps us find users that search Eventbrite for events in a specific realm, versus using a product that doesn't openly share it.,Event classification Simple signup Clean look,Search functionality,6,Universe and Qualtrics,Airtable, Google Drive
Verified User
Great for professionals into networking/industry events
2018-07-17T19:46:25.349Z
Due to the nature of sales/business development roles, I am often attending networking/industry events, to meet other professionals and make relationships that will add benefit to my company. Eventbrite is a great platform to manage these sorts of events, and automatically adds a level of trust for the event when you can refer to Eventbrite for any details or questions you have about the event.,Organized well for event logistics/questions: great to refer to before, during or even after an event (time/location/attendees etc.) Great way of communicating with attendees: whether in a public post on the event page or handling follow up afterwards Trusted brand that many companies are using: don't have to worry about spam events,Finding events organically (I've only used Eventbrite for events that have been sent my way) Communicating other features/functionality that the average user may not know (I have a feeling I'm not using the platform to it's fullest potential) Can't think of any other cons really; it serves its purpose pretty well in my opinion,9,New business contacts through events/networking The ability to go back and look at old events for data purposes,,Pipedrive, Zoom Video Webinar, MailChimp, Podio, Slack, LastPass, Zendesk
Phil Krouse
The Gold Standard in Event Management
2018-03-01T18:34:55.348Z
Eventbrite helps by eliminating the struggles and complexities of event registration through the use of its user-friendly platform and intuitive features. Attendees can find the information they need, the ticket types they want, and process their registration within minutes. Eventbrite also provides a robust solution for both free and paid events.,Event creation and attendees registration. The tool allows you to send the invitations, check on bounces, and review who has clicked & RSVP'd. Being able to manage waitlists, multiple ticket types, reimbursements, and custom order forms, all through the application.,Eventbrite could be better with third-party integrations (i.e. Facebook, LinkedIn, etc.) rather than its own website. Sometimes it can be difficult to get in contact with support which causes delays in having issues resolved. It would be great if the analytics were more robust and expansive.,7,Eventbrite has had a positive impact on time-management but streamlining the time spent on event coordination. It has made event registration a much more painless task.,,Udemy for Business, Reflektive, Zoom
Dustin Hovey
Eventbrite helped us launch new events quickly and successfully
2018-07-12T18:35:20.223Z
Eventbrite is used by our marketing team for running several different types of events. We use Eventbrite exclusively for our annual summit, quarterly local meetups, and roundtable (10-12 person events in regions). Eventbrite helps us market the events and provides a trusted link that our clients are comfortable with using to pay for their tickets. Eventbrite saves us time and money since we don't have to build unique webpages for each event. It also facilitates payment, which is a huge help for us. Eventbrite allows us to collect payment quickly and easily.,Eventbrite is a well-known and trusted place for purchasing tickets. That trust helps us sell tickets. It also eliminates the need for integrating some other payment system into a webpage, which would be the alternative. Eventbrite makes sending invitations easy. Upload contacts and using contacts from a previous event is very straight-forward. Building emails is simple, since there are a couple of prebuilt templates. Discount codes and strategic pricing structures are a significant part of our marketing for events. Eventbrite makes it easy to offer discount codes. We also create several ticket types that include multi-ticket discounts, early-bird type specials and more. Each of which help us reach our audience at the right time with the right price.,I'd like to see Eventbrite add more customization to the event page layout. It would be nice to be able to differentiate our event through more specific design. I've had occasional problems with email formatting in the Eventbrite email builder. It would be nice to have a slightly more trustworthy builder. Other than those two things, I think Eventbrite does exactly what it needs to do.,10,Eventbrite has allowed us to host 3 types of events, each one of which has lead to new customers, improved brand recognition, and great customer experiences. Eventbrite has had no negative impact, only positive.,Cvent Event Management,Domo, Marketo, Cvent Event Management
Verified User
Eventbrite is a great asset for event planners!
2018-07-12T21:27:24.268Z
Our organization utilizes Eventbrite to promote and coordinate events hosted by multiple departments. We collect registrations and payments (if applicable) for events. I like how Eventbrite allows you to customize options and to get important information from registrants. We are easily able to export this information into reports that make our events run smoothly! I also appreciate that Eventbrite promotes events that are open to the public with their "Events Near Me" feature.,Collects pertinent info from event attendees Promotes events that are open to the public by syncing with social media platforms Makes the registration process easy for attendees and organizers,The only glitch we have ever had with Eventbrite was related to a discount code, but we were able to fix it relatively easy by contacting their support center.,10,I believe we have had a great ROI with Eventbrite. We do not pay a membership/registration fee, but they do take a small percentage of registrations collected through their platform. Eventbrite does not take a percentage from events where registration fees are not collected. Since Eventbrite is a commonly used and well-known platform, it helps us to host our events there. People go to Eventbrite looking for events in their area, and that enables us to gain more attendees.,
Verified User
Easy Entry with Eventbrite
2018-07-12T21:34:34.515Z
I have past experience working with Eventbrite. My experience was using Eventbrite for different events across the whole organization as well as externally. It provides organization and accountability as well as an efficient process management. Eventbrite is also easy for anyone to use and adapt to.,Eventbrite is simple and easily accessible if you have the app downloaded on your device. The layout of the application is also very easy to follow which makes it simple for everyone. It is nice that all the information that you need, maybe for an event, is already uploaded to the application, and you do not have to do much.,Because of the simple layout, sometimes there is trouble scanning the barcode and there is no way to blow up the image or change the view.,10,Happier customers who once again have an easier process of getting through the gate/door of an event. Happier customers= more profit
Verified User
Eventbrite for managing engaging events
2017-09-19T21:06:00.724Z
My organization uses Eventbrite for free and paid events created in partnership with our sponsors to engage our readers in a 1:1 conversational experience. There are multiple markets and publications in the whole organization that use Eventbrite for the same reason. The business problems it addresses are RSVP management, ticket management, specific messaging to attendees, database management, promotion, social integration and ticket revenue management.,Management of a history of your events that attendees can see to better understand the type of events to expect from us Integration with Facebook Optional information gathering about attendees Report generation including attendee list Fairly easy to use as a paid ticketed service for the occasional events we create that have an admission cost Really good mobile management app for RSVP management,While integration with Facebook is fairly seamless, once you have uploaded the event description to Facebook, any additional revisions must be made on both Eventbrite and Facebook individually. It's not a live integration. My initial on boarding was extended by needing to seek information through various blogs, outside users and exploration through the site. More comprehensive training for first timers to the site would be welcome. Integration with the manager calendar would help the marketing timeline. It's helpful to get email reminders, but would be fabulous if milestones could be dropped in my calendar.,10,A dedicated URL for each event has been easy to use for tying events to editorial content, promotion and marketing. For ticketed events, it has been an easy -to-use system without requiring a lot of training on a complicated technology. It is also competitively priced for transaction management. Whether we have discovered any Eventbrite users via the Eventbrite site promotion, we appreciate it as a recommendation of our event for like-minded event attendees.,,WordPress, FreshBooks, Dropbox
Patrice Watson
Eventbrite...gotta try it!
2017-04-13T22:02:53.464Z
I am the coordinator for monthly professional development meetings (CPA's and attorney's to get their CPE and CLE hours) and we use it to register people for the event.,Easy to use, and event history is as your finger tips Wonderful phone support at all hours Easy to set up event,Discount codes are difficult to customize for our situation Can't seem to get notification sent out when I upload the distribution list Auto full would be nice when I have to register people, I have to reenter every time the same people and it can be time consuming Ability to email attendees an attachment. We send out speaker slides to all attendees the day before the event. I can't do that currently. Just the ability to email all attendees would be awesome,9,Time savings!!,none,QuickBooks Pro, Base CRM
Lorene Anderson
Eventbrite - Build your marketing list while running events!
2017-03-24T20:16:31.203Z
We use Eventbrite currently to manage ticketing for private events. Previously, I used it to manage ticketing for public events. No matter the use-case, Eventbrite streamlined the process of managing attendees and most importantly, allowed for easy followup after the events. In cases where we charged for the events, the payment process was seamless each and every time.,Maintains constant counts of attendees Allows for easy payment acceptance Allows for fast post-event follow up and helps build out your email marketing list for future events,Lower fees would always be nice :) Better marketing tools to get the word out about events (similar to a meetup),8,Increased ability to market post event Made it easy to charge for events,Meetup,Dropbox, SugarSync, Google Drive
Richard Foster
Basic Eventbrite Usage
2017-04-12T20:53:23.262Z
We used Eventbrite for ticket sales across all members of the Austin Technology Council, a community which consists of 1500+ individuals. It is used for sales and event management. We use the export feature to keep tabs on membership, donations, ticket sales, etc. It allows us to keep track of active versus passive members.,Good for member management (in ticket sales) Strong descriptions and mapping features,Cancellations and refund policies,7,Event Management
Skye McCullough
Eventbrite takes networking to the next level
2017-03-21T20:49:34.010Z
I use Eventbrite as both a business networking tool and a social events finder and the site comes up big in both instances. I'm able to locate events that will allow me to make business contacts in my home area of Washington, DC. The same is true in finding social activities in which to participate as well.,Eventbrite uses roughly 21 categories ranging from business to music to the arts and 20 event types that cover classes, networking, galas and more that will offer an array of outstanding opportunities to meet new people and enjoy a variety of activities. Eventbrite also allows users to keep track of events that friends and business associates are participating in which lets one piggyback on the selections of others. I also like the mobile ticket feature for events so that they are on my phone without having to print them and the calendar inclusion feature which makes it easy to keep track of upcoming events.,The staff at Eventbrite needs to make it easier to search for events in other cities. When I travel, having the ability to search and identify events in the arrival city would add to the robustness and functionality of the site. The customer support topics are too narrow. There are times when I have a question unrelated to an event, but can't submit it because I don't have an event url.,9,Eventbrite has allowed me to engage in a number of activities that may have gone unnoticed by me otherwise. Because of Eventbrite I've attended affairs at some great venues, many of which I've never visited before. The site has allowed me to make a number of new contacts and renew acquaintances with others.,Wunderlist, Dropbox, Toggl
Lawson Brooks III
The Brightest Way to an Event
2016-06-06T22:52:39.999Z
My clients need a fast and user friendly way to have people register for their events. When recommended to clients, 90% of them agree to use the prodcut for their main registration. Eventbrite is an effective tool for those types of requests and the end users are always happy with how easy it is to implement.,It allows clients to publish pertinent info about their event, to the event (who what where and how much). Guests can register and pay all in one use. It produces a hard copy ticket that can be scanned upon arrival to event. It makes more ease of use and ease of record keeping as you can download an Excel file with all information captured to add to a database.,Larger font when registration info is downloaded. Daily reports (tallys, people registered, etc.) delivered to email without having to go into the file. Better pixels for pictures that are uploaded for event marketing purposes.,10,The popularity of Eventbrite helps our company when we recommend it to clients. It already has a great positive reputation of delivering its services in a time efficient manner. The cost is competitive with our products out there and the services are tested and proven with the event industry. It helps our business offer another service so it adds positively to our financial bottom line.,Cvent Event Management,Cvent Event Management,No,Product Usability Product Reputation,I would not change my process. I am always looking for a product to help my business offer reliable and fast solutions to their event needs. Eventbrite has long been a favorite in my company and with my clients so we will continue to use it as long as it continues to deliver great service.
LaVerne E. Mathews
A great design, trustworthy, ticket sales/management platform
2016-05-19T21:00:26.439Z
We used Eventbrite in our organization in our department to reach out to the public on events we were holding across the state. It helped us keep track of the amount of attendees, made them aware to the location and time of events, and let us develop relationships with the public sector.,Tracking of attendees Event detail page and tickets sales are exquisite Letting others share the event User friendly interface Excellent and professional looking design,Non-profit version should be available for a lower cost on ticket sales Difficult beginner learning curve Not 100% customizable,9,Wide audience reach Faster ticket sales Great appearance to public,WordPress, Articulate Storyline, Adobe Photoshop, Caspio, Adobe Acrobat DC,3,1,Ticket sales Ticket management Audience expansion,Reaching new audience Quick and easy ticket sales,10
Brandon Bakken
Eventbrite helps us Throw a GREAT Customer Dinner Event
2016-04-15T21:08:30.233Z
Eventbrite is being used by the marketing department. I have used the program for both paid events and unpaid events. It is easy to use, easy to edit and keeps its users very well informed of registrations. I have used it several times within the past few years and I have recommended it for others to use. It is low cost and can fill many needs for event management. I love how it is very customizable for event pricing, dates etc.,The pricing for your event can be customized by different levels of pricing based on main registration or a guest registration. It also can have date breaks so you can use early bird type registration and last minute registration with different pricing based on date registering. It is important that you can edit the event throughout the process of it being live. Sometimes you need to change things up or add a new pricing level and Eventbrite lets you make edits throughout. The overall process to set up is very intuitive. You don't need to watch a 30 minute video to figure out how to create and manage an event. Anyone can do it by following the steps.,It is always a plus if there are many options for templates and color/theme customizing. I do not recall there being a social share type function with tracking but that would be helpful.,10,It has helped us manage our yearly customer dinner of which no fees were collected but the ROI was also based on professionalism of the program to uphold our image.,Constant Contact Event Management,Constant Contact
Kari-Ann B. Ryan
Eventbrite should really meet my pal Facebook.
2015-11-06T23:06:14.667Z
I used Eventbrite while working the marketing and communications department at my university as a student worker. We used the software to manage ticketing for many higher profile on campus events, such as concerts, lectures, conferences, and the like. So to answer your question about whether it was used in a department or across the entire organization, the answer is yes. Our usage in the marketing and communications department covered the university's need for ticketing management.,Tracks attendee numbers and information. Keeps attendees informed of event details. Lets attendees know when more events are coming.,Could have better integration with social media beyond hyperlinks (i.e., automatically creates a formatted Facebook event). Could integrate better into other organization's websites.,8,Employee efficiency for sure. Better customer service in terms of communication.,
Patrick Walls
Eventbrite Review by Paul Bruce in Raleigh
2014-05-27T14:55:56.617Z
We used Eventbrite on multiple occasions to sell tickets for Golf Tournaments, Special Events, Grand Openings, etc.,Very easy to use and setup. Great integration with Facebook. Looks very professional and clean.,Fees they charge for processing orders is a little too high...actually deterred some of our clients from using the tool.,9,Clean and professional interface. Allowed the small businesses we worked with to promote and track their special events.,10,Overall creation of Events is very simple, and it looks great when complete.,None that I can think of...,Yes,10
Paul Bruce
EventBrite gets your events right!
2017-03-30T20:30:54.918Z
I used Eventbrite during an internship I completed in summer of 2016. It was used across our organization, and was primarily used by interns facilitating with our event. It was very useful in helping us organize a social event and allowed us to track event registrants. Eventbrite was very helpful in allowing us to estimate and send reminders to our event attendees. One important business problem it helped addressed was payment. Eventbrite identified how many attendees were using PayPal to order, and provided us order numbers for reference.,Eventbrite allowed us to send reminders to those who registered. This is a strength, as it certainly helped us increase event attendance. Eventbrite allowed us to track how many organization members and non-members were attending our event. This allowed us to observe how we were able to increase awareness for our organization (by attracting many new non-members). Eventbrite allowed us to track order numbers. This was especially useful in allowing us to provide strong customer service to individuals who had questions about their payment and registration confirmation.,Eventbrite allowed us to provide one email for event registrants to contact with any concerns. The option to provide multiple emails to contact would have been more efficient to allow for quicker responses. Eventbrite allowed gave event registrants the opportunity to visit our organization's profile on Eventbrite, which was useful to inform individuals about our organization. It would have been helpful for us to allow registrants to view profiles for featured guests at our event as well.,9,Eventbrite had a positive impact on our objectives in tracking new-member participation. This is very useful for a non-profit trying to understand how many people have become aware of their organization over time. Eventbrite had a positive impact in improving communication amongst group members. Multiple organization individuals shared access to our account and could help solve any minor glitches we encountered. Eventbrite had a positive impact on my personal business objectives as well. It was a useful platform that I was able to learn about, and has served as a skill which helped me find future internships/professional opportunities.,,Constant Contact, Facebook for Business, GoToMeeting
Verified User
Not for profit event software
2016-11-04T20:09:24.625Z
We use Eventbrite to handle the registrations to our annual conference, for around 200 people. Thanks to the customisable registration form, it allows us to deal with accommodation, transport, and dietary requirements while at the same time we can collect information on flight details, visa needs etc., ahead of the conference. And on registration day, the "ticking off" of attendees couldn't be simpler. We are very satisfied with it.,Ticking off attendees Exporting lists to Excel Registration form,More functions in the registration form, being able to define the type of entry (text, number) Sorting of lists A reminder function,8,Able to handle over 200 attendees and 40 questions in registration form More than one person can be working on it at a time The possibility to reuse the same form one year after anotheryear saves a lot of time,Smartsheet
Verified User
Eventbrite promotes and seamlessly manages your in-person events.
2016-10-10T19:21:50.552Z
It's being used to increase awareness and registration of our sales events.,Manages event registration list Allows people to find your event by topic in your area Notifies registrants when your event draws near,You can't have a short registration form since eventbrite requires some fields Needs to integrate with more marketing solutions,9,Increases value of our events by catching new leads with their search functionality Saves time with its automated emails and notifications Lets people subscribe to our upcoming events so we can count on them being notified for next time,GoToWebinar,HubSpot, HubSpot CRM
Verified User
Great Review
2016-06-08T20:03:36.189Z
It addresses the problem of registration. Currently, people can purchase tickets on Eventbrite and we can also have a count of how many tickets to sell. Moreover, it is easier since the app automatically updates tickets so no more keeping data on an Excel sheet. Whereas before the whole group would use Google Drive and update the number of tickets sold.,Ticket purchasing Ticket promoting Advertising,User interface - Make it more user friendly Promoting the application Make it specifically geared to students,9,Money growth People growth Advertising loss,,Evernote, Facebook at Work, Twitter Ads
Verified User
Why I like Eventbrite
2016-06-03T16:31:04.650Z
We hold professional trainings, and use Eventbrite to publicize the events. We use Eventbrite as a medium for others to see the event, register for the event, get email reminders for the event, check in the day of the event, and to pull data from after the event.,Email Reminders Check In Pulling Reports,Creating customized links Having a chat option for customer service,8,Eventbrite has made pulling data after events much easier. It is very user friendly. One down side is when pulling reports, if you have 300 past events and want to pull data from 50 you have to mainly select them or filter them in Excel. I wish Eventbrite would filter them by date. I also wish Eventbrite kept a tally of how many events you've had with in a month, year, and to date.,,Adobe Photoshop, Schoolnet
Verified User
Unspecified
Eventbrite
<a href='https://www.trustradius.com/static/about-trustradius-scoring' target='_blank' rel='nofollow'>trScore algorithm: Learn more.</a>

Show Filters
Hide Filters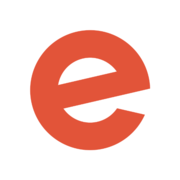 Filter 123 vetted Eventbrite reviews and ratings
Clear all filters
Eventbrite Scorecard Summary
About Eventbrite
Eventbrite is a global ticketing and event technology platform that provides creators of events with tools and resources to plan, promote, and produce live experiences.
The vendor says event organizers can benefit from Eventbrite's self-service event planning tools including email invitation creation, RSVP tracking, and ticket selling. Ticket sales can be managed online via the ticketing website or through integration with social media sites including Facebook, and real-time sales data aims to help event planners assess attendance and profit.
The platform includes powerful discovery channels and robust marketing tools, which, according to the vendor, facilitate high conversion rates. Eventbrite's goal is to help users zero in on the most interested event-goers and sell more tickets to their events.
Pricing
Does not have feature

Free Trial Available?

No
Has feature

Free or Freemium Version Available?

Yes
Has feature

Premium Consulting/Integration Services Available?

Yes
Entry-level set up fee?

No
Only pay when ticket sales are made Essentials plan: 2% + $0.79/ paid ticket Professional plan: 3.5% + $1.59/ paid ticket Premium plan: contact Eventbrite for a custom pricing plan Free for free events
Eventbrite Support Options
| | Free Version | Paid Version |
| --- | --- | --- |
| Email | | |
| Forum/Community | | |
| FAQ/Knowledgebase | | |
| Social Media | | |
| Video Tutorials / Webinar | | |
| Phone | | |
| Live Chat | | |
Eventbrite Technical Details
| | |
| --- | --- |
| Deployment Types: | SaaS |
| Operating Systems: | Unspecified |
| Mobile Application: | Apple iOS, Android |
| Supported Languages: | Catalan, Dutch, English, French, German, Italian, Portuguese, Spanish |