Search Marketing Intelligence Tools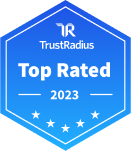 Top Rated Products
(1-3 of 3)
Semrush is a relatively popular search engine optimization tool set from the company of the same name based in Pennsylvania and founded in 2008. Largely the platforms relies on competitive intelligence, and features SEO staples like backlink checking, keyword analysis to refine SEO…
Similarweb PRO is a marketing intelligence platform from UK company SimilarWeb.
SpyFu is the eponymous SEO and PPC research platform from the company in Scottsdale, Arizona focused on "spying" on competitors, or basically using their behaviors to refine your own through keyword and content analysis, and backlink poaching. This positional search engine optimization…
Learn More About Search Marketing Intelligence Tools
What are Search Marketing Intelligence Tools?
Search marketing intelligence tools are a specific type of search engine marketing (SEM) tool. These larger SEM platforms help marketers run and optimize pay-per-click (PPC) campaigns on search engine results pages. Comparatively, search marketing intelligence tools focus more specifically on providing companies with paid search data and analysis. Search marketing intelligence tools are also sometimes called competitive intelligence and paid search intelligence tools.
Competitive keyword research and traffic analysis is a large focus of many search marketing intelligence tools. However, use cases for these tools extend beyond just competitive analysis. Marketers can use this data to help optimize their current PPC campaigns, monitor where and how their brand is showing up in search results, and even forecast market trends and changes.
As a certain brand of SEM tools, search marketing intelligence tools are also closely related to search engine optimization (SEO) tools. But while different types of SEM tools focus on paid search efforts, SEO tools focus on organic search results (i.e. not paid clicks). Many SEO tools aim to help businesses better understand their SEO performance, (e.g. how well they're ranking for specific keywords), optimize their website and content to help attract more web traffic, and understand how their competitors' SEO performance.
Ultimately, search marketing intelligence tools aim to help companies and marketers answer questions like:
Who are my top paid search competitors?

How well and I performed against them for key terms on search results pages?

Which competitors are bidding on my brand terms?

How can I further optimize my paid search campaigns?

Which keywords am I winning, losing, or missing out on?

Based on search behavior, what market trends are emerging?

How can I optimize my paid search campaigns based on market changes?
Search Marketing Intelligence Tools Features
Some search marketing intelligence tools may focus on one specific area below, such as competitive analysis, while others include most of the following capabilities:
Traffic analysis

Keyword research

Paid search performance analysis

Market trend research

Search campaign optimization

Competitive analysis

Brand and trademark monitoring
Search Marketing Intelligence Tools Comparison
Before purchasing a new search marketing intelligence tool, consider these two key factors:
Scope of the tool: some search marketing intelligence tools like Adthena and Brandverity are mainly focused on analyzing paid search data. On the other hand, other tools like SEMrush and SimilarWeb provide analysis and tracking of both paid search and organic search data. Identify which type of tool your business needs before investing in a solution.

Cost: certain search marketing intelligence tools can start at a relatively low price, for a limited set of features. However, other tools have starting costs in the hundreds of dollars. Make sure the tools you're considering purchasing have the right pricing structure for your organization and are within your budget.
Pricing Information
Pricing can vary widely by type of tool, the number of users, and the number of features included. For example, products like the Search Monitor, Brandverity, SEMrush all have a starting cost of $100/month or more. Though many of these platforms include some level of PPC ad spend.
On the other hand, lighter-weight tools like Spyfu and iSpionage have starting prices under $100. These tools may be better suited for smaller businesses.
Frequently Asked Questions
What do search marketing intelligence tools do?
Search marketing intelligence tools help marketers and other key business stakeholders analyze paid search data. They are a certain type of search engine marketing (SEM) solution that focus on providing organizations with competitive, brand, and market intelligence based on paid search data.
What's the difference between search intelligence tools and SEO tools?
Search engine optimization (SEO) tools focus on helping organizations track and optimize their organic search results. On the other hand, search marketing intelligence tools mainly focus on paid search performance and helping organizations optimize their paid search efforts so they are more effective.
What are the benefits of using a search intelligence solution?
Search marketing intelligence tools can help marketers answer key questions about their paid search performance, how they stack up against competitors for paid search terms, and if there are keyword opportunities they have yet to take advantage of. Another key use case of search marketing intelligence software is monitoring market trends and developments, based on web use search behavior.