Virtualization Management Tools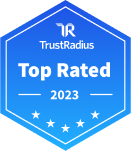 Top Rated Products
(1-2 of 2)
Citrix DaaS (formerly Citrix Virtual Apps and Desktops, or XenDesktop) is a virtual desktop infrastructure (VDI) and application virtualization solution from Citrix.
ManageEngine's OpManager is network performance monitoring software.
Explore recently added products
Learn More About Virtualization Management Tools
What are Virtualization Management Tools?
Virtualization management tools administer, monitor, and maintain virtualized computer resources. They manage virtual workloads, tracking their performance and usage. Their monitoring and troubleshooting features generate alerts and provide insights to assist with problem resolution. High-end tools support dynamic resource allocation and use machine learning to optimize virtual infrastructure.
Virtualization management's predictive analytics help with capacity planning. The software provides cost calculations for resource utilization. They ensure virtual machine hypervisor software is up to date and their APIs provide integration with in-house tools. These tools typically support a range of virtualization products from vendors such as VMware, Microsoft, Citrix, and Oracle. Most products can manage virtual environments in cloud, on-premises, or hybrid installations.
Virtualization management tools are essential in cloud computing solutions, including infrastructure-as-a-service (IaaS), platform-as-a-service (PaaS), and software-as-a-service (SaaS) products. They also facilitate the administration and allocation of IT infrastructure.
Virtualization management tools commonly manage:
Network virtualization, which provides a single view of a network to facilitate administration.
Server virtualization, which allows servers to support multiple functions.
Storage virtualization, which allows all storage devices to be managed and accessed as a single device.
Data virtualization, which creates a single data access layer for all consuming applications and services.
Application virtualization, which runs an application without the need to install it on a user's device.
Desktop virtualization, which permits multiple operating systems to be installed on one computer, and enables their deployment over hundreds of devices.
Operating systems virtualization, which allows multiple operating systems to run simultaneously on a single price of hardware.
CPU and GPU virtualization, which allows a single CPU or GPU to support multiple VMs.
Virtualization management tool features commonly overlap with network performance monitoring tools, database performance monitoring tools, application performance management software, and cloud management suites.
Virtualization Tools vs Virtualization Management Tools
While virtualization software often includes some virtualization management features, virtualization management tools contain a wider range of functions and features. Virtualization software creates virtual resources, while virtualization management tools manage these virtual resources, making sure they efficiently utilize the physical hardware they run on.
Virtualization Management Tool Features
Virtualization management tools offer many of the following features:
Resource monitoring
Performance monitoring
Provisioning and dynamic resource allocation
Configuration
Optimization, machine learning
Alerting
Troubleshooting
Capacity planning, predictive analytics, and modeling
Utilization cost calculations and chargeback reporting
Programmable APIs
Backup and recovery
Metrics, analytics, and reporting
Hypervisor version monitoring
Security
Dashboards
Integration with virtualization software
Manage cloud-based, on-premises, and hybrid virtualized infrastructure
Virtualization Management Tools Comparison
Consider the following when purchasing virtualization management tools
Use Case: There are a variety of virtualization management tools on the market. Tools like SolarWinds and vRealize have a broader scope and will manage a range of virtualized assets. Others manage specific virtualized resources such as virtual machines, networks, or desktops. Products such as Veeam One can manage both physical and virtual environments, while CloudPhysics specifically manages virtualization in the cloud. Make sure your chosen software matches your current needs, as well as any needs you expect in the future.
Existing Tools: Basic virtualization management tools are included in virtualization software, so you might not need a dedicated virtualization management tool for simple management. Some performance management solutions may include virtualization management tools as well. Make sure your needs are outside the scope of any existing solutions you may have.
Pricing Information
There are multiple free and open-source virtualization management tools available. For paid software, pricing depends on the type of tool, its features, and the scale of your virtual environment. Costs can range from $30 to $3,000 a month, with free trials commonly available. Large enterprise-scale installations will have to obtain a vendor price quote.
Frequently Asked Questions
What do virtualization management tools do?
Virtualization management tools manage virtualized IT resources that include virtual machines, networks, servers, applications, storage, data, and desktops. The software tracks performance, supports dynamic resource allocation, optimizes resource utilization, and helps with capacity planning.
What are the benefits of using virtualization management tools?
Virtualization management tools streamline data center operations, simplifying the management of virtual assets and providing cost-effective use of IT resources. They help to minimize performance and resource availability issues, reduce incident response times, and minimize downtime. Their predictive analytics forecast growth and help with budgeting.
What are the best virtualization management tools?
Popular virtualization management tools include:
How much do virtualization management tools cost?
Pricing for virtualization management tools ranges from $30 to $3,000 a month depending on the tools and scale of virtualized resources. Price quotes are required for large installations. Free trials and open-source software are available.
Can all virtualization management tools work with all types of virtual machines?
While there are some virtualization management tools that work with a variety of virtualization tools, and most can handle both type one and type two hypervisors, some are specifically designed to manage specific operating systems or machine types.