Application Infrastructure Software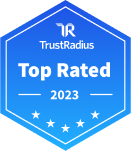 Top Rated Products
(1-3 of 3)
SAP Business Technology Platform (SAP BTP) is the company's Platform-as-a-Service (PaaS) offering, that brings together intelligent enterprise applications with database and data management, analytics, integration and extension capabilities into one platform for both cloud and hybrid…
TIBCO Cloud™ Integration is an enterprise iPaaS platform. It offers a drag-and-drop and API- led design approach for user-friendliness.
WebSphere Hybrid Edition from IBM is a collection of WebSphere application runtimes and modernization tools that provides support for on-premise and major public cloud deployments, in virtual machines, containers and Kubernetes. The user can choose any WebSphere edition and deploy…
Explore recently added products
Learn More About Application Infrastructure Software
What is Application Infrastructure Software?
Application infrastructure software supports the development, delivery, and monitoring of business applications. Sometimes referred to as AIM (Application Infrastructure and Middleware) Software, it encompasses the software that is required to support all the features, functions, and services offered by an application.
Application features and their resource requirements will determine which application infrastructure software tools are appropriate. Application infrastructure software's wide-ranging functions support multi-layered application architectures, including presentation layers, logic layers, and data layers, delivering individual application services, application microservices, and monolithic applications.
Application infrastructure software is deployed on-premises or in the cloud and helps ensure the dependable, secure, and high-performance delivery of applications.
This software includes application integration, transformation, and modernization features that promote productive and efficient use of applications and their resources.
Application Infrastructure Software Features
Application Infrastructure Software will offer many of the following features.
Application development and delivery framework
Container management
Application integration, modernization, APIs
Application monitoring
Support and monitor application servers, web servers, database servers, and networks
Load balancing
Storage management
Security, firewalls, and intrusion detection
Performance management
Analytics, ML, AI, data visualization, dashboards, and reporting
Application Infrastructure Software Comparison
Consider the following before purchasing Application Infrastructure Software.
Use Case: Selection of application infrastructure software tools will be based on the type of applications you are running, their resource requirements, and your IT infrastructure. For example, Amazon EC2 supports cloud-based application services, Red Hat Open Shift supports Kubernetes application platforms, others like .Net support building a broad range of applications and services.
Cost: There are several open-source free software tools that can be explored before making a financial investment in other tools For example, .Net is a free open-source development platform that creates apps and services on multiple devices and operating systems and Apache offers free open-source, cross-platform web server software.
Preparation: To help with your selection of new application infrastructure software, undertake an inventory of your current applications, those that are under development and those scheduled for development. Identify their application resource and service requirements, and their interdependencies. This information will guide your decision-making.
Pricing Information
Many application infrastructure software tools are open source and free of charge. The no-cost tools sometimes have a cap on the scale of the deployment. Vendor quotes are required for other tools and are based on the software's features and the scale and characteristics of your IT infrastructure. Free trials are available.
Frequently Asked Questions
What does application infrastructure software do?
Application infrastructure software supports application features, functions, and services. It offers a framework for application development and provides the necessary resources for successful application delivery. Monitoring and performance management capabilities help ensure satisfactory application performance.
What are the benefits of using application infrastructure software?
Application infrastructure software promotes secure, consistent, high-performance, high-quality application delivery, enhances productivity, provides the foundation for increased revenue opportunities, and improves end-user and customer satisfaction. Their application development frameworks facilitate new product development and expedite time to market.
How much does application infrastructure software cost?
Vendor quotes are required for software pricing; however, many application infrastructure tools are open source and free of charge.