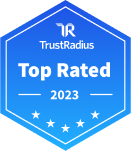 Top Rated Products
(1-1 of 1)
BQE CORE is a business management solution built specifically for professional service firms. BQE CORE is a combination of a billing assistant, project management, and accounting solution. CORE is designed to do the hard work of delivering actionable insights directly to the user'…
All Products
(1-25 of 103)
Explore recently added products
Learn More About Legal Billing Software
What is Legal Billing Software
Legal billing software helps firms of all sizes manage their invoice, payment, and accounting processes. Most general use accounting and billing software, such as Quickbooks and BQE, can be used with no issue, but legal billing software is designed with law firms in mind. This includes help with expense tracking for trust accounts, client and project management, and timekeeping with automated billing reports. Billing software can also manage invoices and online payments with additional security not offered by general use billing services.
Legal billing software has features and components that law practice management software and legal case management software tend to include, such as time tracking, invoice management, and accounting. However, legal billing software tends to be more advanced in these areas, as they provide more robust invoice features and a wider array of accepted payments. Many products can be integrated with other programs or suites for a seamless workflow.
Legal Billing Software Features
Most legal billing products will include the following features:
Timekeeping
Bookkeeping
Payroll
Integrated project management
Client portal messaging
Invoice generation, editing, and distribution
Accounting and finance reporting
Online payment options
Billing reminders
Expense tracking
Trust account management
Cloud-based access
Legal Billing Software Comparison
When comparing legal billing software, consider the following features:
Online payments. When looking at legal billing software, one thing firms should consider is how the product manages client payments. Products can differ in the way they process payments, integrate with other products' client portals, send reminders to both firms and clients, or manage and generate invoices. This consideration is especially necessary if a firm represents international clients, as not all programs can process international payments.
Size of firm. The number of employees and clients are a top priority for choosing the best legal billing software. The price for most software increases alongside the number of users (e.g. employees). If you have a large number of employees, Time59's one-time fee for unlimited users might be your best option, but smaller firms may find this product's cost too steep. Additionally, only a few legal billing software packages explicitly offer to manage an unlimited number of client accounts. Some products like Easy Legal Billing offer unlimited invoices at their highest subscription tiers. Law firms should speak to the vendors directly about this limitation.
Billing model. Depending on how you bill your clients, a product's timekeeping and billing options will be a point of interest for you. If you're a firm charges by the hour, you may find more value in the robust timekeeping features found in and Bilr. Firms charging flat fees may be more interested in the fairly straightforward billing options offered by .
Standalone vs. Multiple products. You will need to determine if you need standalone billing and accounting software or if you want one to work alongside your other programs. While several popular law practice management software options contain basic accounting features, legal billing software provides more advanced features that track time, generate invoices, or manage customer accounts. If you find that you need a separate package to handle billing, the good news is that most products can integrate with other products to some degree. Bill4Time has an expansive list of integrations, but TimeSolv only integrates with Quickbooks and Xero. Both function well as standalone accounting and billing solutions, however. Vendors generally offer migration and integration support for an additional fee.
Legal Billing vs. Invoicing Software. Firms may not always need to purchase legal billing software if they use general invoicing software. The price points between the two types are similar, but legal billing software tends to be both more expensive and more secure. Firms that handle a large number of clients or clients with more sensitive data would benefit from the bank-grade encryption and offsite hosting through Amazon AWS offered through TimeSolve and Bill4Time. Otherwise, a general invoicing program like Quickbooks may suit your needs just as well as legal billing software.
Pricing Information
Most legal billing software offers monthly or yearly subscriptions. Depending on the product, prices can vary based on the number of users who can access the software, as well as the number of features included. However, there are several flat-rate options. Most services also offer tiered subscription models, offering additional features for an additional fee.. Vendors typically provide custom quotes based on your individual needs.
Prices typically range from $30 to $100 per user per month. Most vendors offer volume discounts for large companies. Some products charge a flat fee of $100-300 per year with no limitations on number of users.Most vendors offer free trials or demos.
More Resources
You can read more about general use invoicing and accounting software tools here. Legal billing software is not included in these posts, but these posts can help you determine if a general accounting and invoicing product is a good fit for you.
Frequently Asked Questions
What does legal billing software do?
Legal billing software improves the timekeeping and invoicing capabilities of a law firm. Most products offer hassle-free ways for your clients to pay you, while also keeping track of expenses and accounts. Legal billing software can act as standalone accounting and billing solutions.
What are the benefits of using legal billing software?
Because legal billing software helps to manage expenses, generate invoices, and handle payment collection, it can be a helpful tool for keeping track of a firm's finances. They also help reduce the number of hours used on these tasks so you can spend more time with your clients. Most legal billing software allows a more robust workflow solution by acting as a standalone invoicing or account service if integration with other products is not possible or desirable.
What are the best legal billing software products?
These are some of the most popular legal billing software products:
How much does legal billing software cost?
Legal billing software prices start at $30 to $100 per user per month. Some vendors offer large volume discounts and flexible pricing. Most services offer free trials or demos.