Direct Mail Automation Software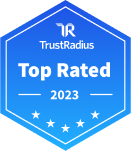 Top Rated Products
(1-4 of 4)
Explore recently added products
Direct Mail Automation Software TrustMap
TrustMaps are two-dimensional charts that compare products based on trScore and research frequency by prospective buyers. Products must have 10 or more ratings to appear on this TrustMap.
Learn More About Direct Mail Automation Software
What is Direct Mail Automation Software?
Direct mail automation software allows marketers to automate the process of sending physical mail, such as marketing materials, product catalogs, gifts, employee swag, etc. Using direct mail automation software, marketers can plan and deliver mail campaigns similar to email marketing or marketing automation software. Direct mail includes varieties of print mail like brochures, product catalogs, newsletters, postcards, and other sales and marketing collateral.
Some direct mail automation products allow users to completely customize the materials that are sent out with their own branding and logos. Other direct mail automation platforms instead connect users with marketplaces of goods (such as Amazon) to help keep costs low. Depending on your use case, one of these types of direct mail automation platforms may be more preferable.
Direct Mail Automation Software Use Cases
There are several sales, marketing, and HR use cases for direct mail automation software. Individual sales reps or sales managers can use these platforms to send out gifts to new customers or prospects they are trying to win over.
Marketers might use direct mail automation as part of their account-based marketing (ABM) strategy, to send out gifts and marketing materials after an event or webinar, or to engage/re-engage a specific segment of users or customers. These products can also be used in local marketing to inform potential customers of promotions (e.g. as in customer loyalty programs) or events.
The HR use cases for this type of software are still emerging. But many innovative companies are testing out using direct mail automation platforms to help increase employee engagement and improve the employee experience. For example, companies can use these platforms to send employees gifts for anniversaries, birthdays, company milestones, etc.
Hybrid Direct Mail Experiences
One new trend in the direct mail automation space is the emergence of hybrid direct mail programs. These types of programs aim to unite physical and digital direct mail approaches to produce an integrated hybrid experience for mail recipients.
Depending on the company, this may look like integrating your direct mail automation platform with your marketing automation, email marketing, account-based marketing (ABM), sales engagement, or CRM software so you can orchestrate a triggered direct mail campaign. Triggers can include things like attending a webinar, browsing the product catalog on your website, adding a product to a shopping cart, filling in a demo request form, etc. Certain direct mail automation platforms like PFL Hybrid Experience Platform and Sendoso offer integrations that make this possible.
This allows marketers to combine direct mail programs with their other marketing strategies to provide their audience with timely, relevant, and personalized physical mail. Businesses that use this approach can create a truly hybrid marketing experience, using both digital and physical mail to win more customers. Ultimately, this can help increase conversion rates and revenue.
Direct Mail Automation Software Features
Most direct mail automation software will include the following features:
Address verification & confirmation
Domestic and international shipping
Online merchandise store
Access to a gift marketplace
Direct mail tracking and notifications
Custom branding
Message personalization
Triggered direct mail campaigns
Direct Mail Automation Software Comparison
Not all direct mail automation software is ideal for all company size segments or industries. Before investing in one of these platforms, consider the following key factors:
Company size: Do you work for an enterprise organization that needs to maintain tight control over corporate branding on all direct mail sent out? Or do you work for a leaner start-up that doesn't need fine-grained control over branding, but does need to cut costs? Certain direct mail automation companies are better suited for enterprise organizations that need more control over things like branding and will likely need to scale up their direct mail outreach program.
Price model: Some vendors require customers to pay for items in bulk and other fees upfront, while other vendors allow on-demand pricing per item purchased. Depending on your business needs, it may make more sense to pay more upfront or space payments out.
Pricing information
The pricing models for direct mail automation platforms can vary widely. For example, some vendors charge either a one-time fee or a monthly subscription price. One-time fees can range from a few thousand dollars up to multiple thousands, depending on the total number of items being purchased and shipped and different customization options. Subscription fees can range between $100 - $400 per month, also depending on the number of items needed and branding options.
On the other hand, some vendors do not charge an upfront or monthly fee but charge a 'service fee' or comparable fee for each item purchased and shipped. Factors that can impact the full cost of the platform include:
The total number of items being purchased and shipped
Domestic vs. international shipping costs
Warehouse space for storing gift items
Based on all the factors above, buyers can expect to pay at least $5,000 in total for a one-year subscription for direct mail automation platforms. Interested buyers should contact the vendors directly for a more thorough breakdown of pricing.
Frequently Asked Questions
What do direct mail automation platforms do?
Direct mail automation platforms allow organizations to send out gifts, swag, marketing and sales materials, and other pieces of physical mail in an automated way. Marketing and sales users can set up campaign flows that include sequences where direct mail is sent out to a prospect, customer, or subscriber based on a triggered action.
What are the different use cases for direct mail automation platforms?
Direct mail automation platforms can be used to help engage prospects and sales leads, to help nurture and engage current customers, or even to help increase employee engagement and improve the employee experience. Sales, marketing, and HR departments are all potential users for this type of software.
What is the best direct mail automation software?
According to end-user reviews on TrustRadius, Sendoso is a top-rated direct mail automation platform. Buyers on TrustRadius frequently compare Sendoso with other options like:
Visit the TrustRadius direct mail automation software category page to read verified end-user reviews for these products.