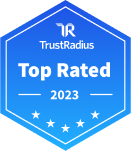 Top Rated Products
(1-1 of 1)
Wistia specializes in Brand Affinity Marketing for small and medium-sized businesses. Wistia's video marketing software is designed to enable companies to create captivating viewing experiences on their sites and gives them the tools to find, engage and grow a community of brand…
Explore recently added products
Videos for Video Platforms
What's the best Video Platform? YouTube vs Wistia vs Vimeo
06:44
More businesses than ever are making video content, but it can be tricky to decide what the best place is to upload your videos! We discuss the top 3 video marketing tools and where they excel.
Best Tool for Video Prospecting & VSL (Video Sales Letter): Vidyard, Soapbox by Wistia, Dubb, Voodle
05:49
"Assignment Selling", video prospecting, video messaging, VSL (video sales letter), and any other terms and names it may go by - is using personalized video to improve your sales cycle. This video goes over 4 popular video prospecting software options.
Learn More About Video Platforms
What are Video Platforms?

Video platforms allow users to upload, store, and deliver video content, and leverage it for marketing purposes (e.g. lead generation, conversion, advertising). They may also be referred to as video clouds, video players, or video hosting platforms.
Content may include product demo videos, help/training videos, or webinar recordings. In addition to hosting pre-recorded, on-demand video, some platforms allow users to stream live events. Another use case is for employee education and training videos.
Video Platforms should be distinguished from Video Streaming Platforms, in that the latter is meant for enterprise use. Video Platforms like YouTube, Vimeo, or even Instagram's IGTV feature work best for businesses looking to carve a place out for their brand on social media. Video Streaming Platforms work best in cases where organizations or businesses want easily accessible video storage not subject to content restrictions standard video platforms typically have. They may also be more suitable in cases where videos need to be private, typically for internal use.
Video Hosting
Before investing in a paid video platform, users should consider whether hosting their own videos or using a hosting service fits their needs best.
Users can upload and store videos on their own website and go the 'self-hosted' route. For users that have built their website on WordPress, they can upload their videos using WP's 'file upload' tool.
For individuals or businesses that are not frequently uploading new videos, this may be a good option. Users that decide to host their own videos also have more freedom in terms of branding. Conversely, some free video hosting providers like YouTube retain their own branding.
However, there are a few drawbacks associated self-hosting videos to be aware of:
since video files are large, hosting your own video content will take up a lot of space

it can also mean longer page load times and less reliable playback

uploading and configuring your own video files will take a decent amount of time and requires encoding each video with different playback options
If your business creates new video content frequently, a free or paid video hosting platform might be a better option. Websites like YouTube, Vimeo, Wistia, Facebook, and Instagram allow individuals and businesses to upload videos for free, but with limitations.
On a free platform or plan, users have a limited amount of space, cannot control branding on the video player, and may have limited access to customer support. However, if you're looking for a low budget video hosting solution, these websites might be the right fit for your business.
Investing in a paid video platform provides users with the most amount of space and support for their video hosting needs. Most video platforms convert videos so that they are compatible with the most popular web browsers, reducing the amount of work placed on end-users.
Many platforms also allow users to put privacy restrictions or other security measures in place. For example, only making the videos available on certain domains, restricting certain IP addresses, or making videos password protected. Paid subscriptions also provide access to customer support that can help users work through video creation or upload issues.
Perhaps most importantly for marketing and sales users, paid video hosting platforms allow users to control branding on their videos.
Content Security & Accessibility

Enterprise video platforms host video files in a secure but accessible environment. Users can control access to sensitive data, but also share video content by emailing or embedding a link on a website. Users can embed a link on both internal (employees only) or external (customer-facing) sites. Some platforms also enable video file downloads, however, not all video platform products include this capability.
Video Platforms Features & Capabilities
The following are some of the core capabilities of most video platforms:
Video creation and editing tools: Allows users to create and edit videos before uploading them.

Analytics: Allow users to monitor viewer engagement and video streaming quality.

Integrations: Viewer data can be merged with CRM and/or the user's marketing automation system.

Video players/playlists: Ability for users to create a bucket/placeholder link that will not break, even if the video content is changed/updated.

Video sharing: Ability to share hosted videos globally, even in countries/regions with video censoring.

Subtitles: Videos either include subtitles or integrate with third-party subtitling services.

Data security: Users can monitor Internal videos containing sensitive data, with easy access controls over who can view/share the content.

Metadata options: Ability to use tools such as video tags, descriptions, and summaries to facilitate content searches and enhance SEO of embedded videos.
Video Platforms Comparison
To help narrow down the list of products you are evaluating, consider these 3 key factors:
Will you plan on editing videos within the platform or before uploading the files? Some vendors offer editing tools or services, whereas others simply deliver uploaded video files as is.

Mobile device compatibility is another important aspect of leading enterprise video platforms. Videos (like other web content) should be able to be rendered on a range of devices. However, mobile access may be more important for certain use cases more than others (e.g. marketing to consumers, training salespeople).

What level of security and branding control will your business need? Free video hosting platforms or free plans typically don't provide much in the way of branding customization. Also, they often don't provide as many security features as paid platforms do. Paid video hosting platforms will provide the maximum amount of branding control, security features, and access to customer support.
Pricing Information
Paid video platform software is typically priced on a monthly subscription basis. Prices start between $80-$100 per month and increase with the amount of usage, company size, and features needed. However, some vendors offer free versions and/or free trial periods of their software.
Enterprise level solutions may charge a one-time startup fee, which can cost a couple thousand dollars, along with a monthly subscription fee. Not all vendors openly disclose prices on their website but will provide them upon request.
Frequently Asked Questions
What are video platforms?
Video platforms, also called 'video hosting platforms' or 'video players', allow users to create, store, upload, and deliver video content. They can be used for both personal and business purposes. Business use cases include: sales demo videos, marketing videos, training videos, webinar recordings, etc.
What are the best video platforms?
The Top Rated Video Platforms for 2020 include:
These products are all paid video hosting platforms. Learn more about these solutions and other video platform software on TrustRadius' Video Platforms category page.
Where can I host videos for free?
Along with paid video platforms, there are a number of free video hosting options. Some examples include:
Free video platforms can be great for businesses looking for a budget-friendly video hosting solution. However, free options typically have a limited amount of space or number of videos you can embed on your website.
How much do video platforms cost?
Video platforms can range from free to 1,000 per month, depending on the amount of features, storage space, and number of users required. Most video hosting services are priced on a monthly subscription basis, with the option to be billed annually. While the highest priced tier for some platforms are closer to $1,000, many offer plans that cost between $10-$100 per month.