Influencer Marketing Software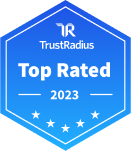 Top Rated Products
(1-2 of 2)
GRIN is a creator management software platform that offers a creator search of over 38 million influencers that is not an opt-in influencer network. GRIN states they believe that the connection between brand and creator should not have a middle-man, and therefore we take no commission.…
Impact Radius is a partner management platform from the company of the same name in Santa Barbara, California. The platform touts tag management without technical assistance for marketers, tracking of all media channels for multi-channel and mobile marketing, call tracking for inbound…
All Products
(1-25 of 169)
Explore recently added products
Videos for Influencer Marketing Software
Which Influencer Marketing Software is best? (GRIN, Meltwater, Dovetale)
03:48
With social media moving the needle more and more with sales, influencers and micro-influencers have made a massive impact on today's marketing strategies. Software and add-ons like GRIN, Dovetale, and Meltwater all offer marketing tools to leverage the affiliate marketing world.
Learn More About Influencer Marketing Software
What is Influencer Marketing Software?
Influencer Marketing Software and tools help to locate and connect your brand with an influencer's audience. Influencer marketing platforms provide marketing departments with data about which content is performing best and which influencers to connect with.
An "influencer" is a content publisher that already has a sizeable following online and through social media. It can take many months, even years, before new content publishers are discovered and avidly followed, irrespective of the content's quality. Owing to this, there are also influencer marketing agencies which marketers can utilize, but these services typically cost more than using influencer marketing platforms alone.
Therefore, it can be very beneficial for marketers to link their brand to an already well-established influencer and increase visibility for their products. This is a key reason for the rapid rise of "influencer marketing" that has dominated today's content marketing efforts.
Influencer Marketing Software Features & Capabilities
These are some common influencer marketing software features:
Content search: Ability to search content online for references to brand or product names.
Content alerts: Notifications that are sent to the user if their brand or product gets mentioned or backlinked.
Content analysis: Tracks brand content to identify which content is performing the best in terms of metrics such as page views, and redirecting visitors to your company's site.
Competition analysis: Ability to track competing brands' content performance and provide detailed comparisons with your own brand's content performance.
Influencer search: Ability to search for relevant influencers in your specific industry and connect with them.
Influencer tracking: Ability to track influencer activity and monitor their posts and publications.
Historical data: Ability to monitor content performance within the past month, quarter, years, or multiple years to see how content rankings have developed.
Media monitoring: Ability to monitor online media outlets for references to your brand or products.
Social media monitoring: Ability to monitor social media platforms such as Facebook, Twitter, and Instagram for mentions of your product or brand.
Report generation: Ability to generate reports of content and influencer performance.
Campaign planning: Allows the user to plan a content strategy with an influencer, typically across social media platforms.
Social media integrations (e.g. Facebook, Twitter, Instagram): Allows the user to access their brand's social media accounts from within the software and create and monitor posts.
Mobile application: Users can use a mobile application to access the software and see content performance reports.
Influencer Marketing Software Comparison
To compare different influencer marketing platforms, consider these factors for each product offering:
Usability: Look for automated workflows to reduce complexity as business expands. Prioritize feature sets including scheudling, ease of use, tracking assignments, and structural customization.This is an emergent software category, so pay attention to its support foundations and implementations.
Specificity: A good platform will save you from expending resources on mismatched influencers. This will maximize your relevancy and the effectiveness of related campaigns. The best software should have diverse criteria filters for age, gender, location, education, language, alongside metrics like houshold income, content sector, social reach, audience, and brand affinities.

Return on Investment: Price is always important when evaluating software, but given the subjective nature of influencer marketing, you want to make sure you're able to track the successfulness of the specific product you choose. Reduce guesswork in your selectivity with data. Attune your needs to a platform that can tip ROI scales in your favor prior to a campaign and throughout.

Start an Influencer Marketing software comparison
Influencer Marketing Software Pricing
Products are typically priced on a monthly, or annual, subscription basis. Prices start at around $30 for smaller plans and can increase to multiple hundreds of dollars for more extensive and enterprise level plans. Many vendors also include a free trial version of their software.
Frequently Asked Questions
What is influencer marketing?
Influencer marketing entails employing endorsement from individuals or organizations, leveraging their visibility and expertise. Rather than advertising directly advertise to a broad group of consumers,this includes recruiting influencers to promote communications and attract attention to a brand, almost exclusively on social media. These key leaders will share a brand's message to a wider (or sometimes, new) market.
How much does influencer marketing cost?
Influencer marketing can vary greatly. Typically, you will have to factor in costs associated with influencer payment, as well as the cost of working with an influencer marketing agency or using an influencer marketing platform.
Pay rates for influencers range from $5,000 to $10,000. This reflects an average compensation for a post by an influencer with 500,000 to 1,000,000 followers across their social media profiles. Thus, costs break down to $10 per 1,000 followers, totaling $250 to $750 per 1,000 engagements.
Most influencer marketing platforms charge consumer a monthly subscription fee. Basic options start at around $30/mo. More advanced options can range anywhere from $150/mo to $500/mo for the most cutting edge features.
Agencies charge per campaign with a required minimum budget. Some provide plans which only require payment if pre-determined performance metrics are reached. You may also find that some agencies offer monthly subscription services as well. Generally speaking, the more specialized the campaign, the higher the cost. For major campaigns, you can expect to pay anywhere from $500 to $10,000 depending on the support and execution needed.
How do you work with influencers for marketing?
Influencer marketing is characterized by collaborative dynamics, wherein a business partners with influencers for brand promotion. The right influencer can reach your target audience, build trust, and drive engagement. Keep in mind, in-demand influencers get lots of offers in today's climate. They may not always be keen to follow a prescribed, template advertising style.
When you first approach an influencer, demonstrate you've put in the time to research their style and approach. Get to knows what their channels are about and who their audience is. As a suggestion, start your interactions slowly and organically with your target influencers' posts. Like their content, and comment when appropriate. Be appreciative, and don't lead with a commodifying tone.