Appointment Scheduling Software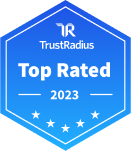 Top Rated Products
(1-2 of 2)
SimplyBook.me is an appointment booking system that improves customer service. It is designed to make the booking process simpler and more efficient.
Zoho Calendar is an online business calendar designed to make scheduling easy. It can be used to stay on top of a schedule, or to share scheduled events with peers.
All Products
(1-25 of 397)
Explore recently added products
Learn More About Appointment Scheduling Software
What is Appointment Scheduling Software?
Appointment Scheduling software allows businesses and professionals to book appointments through an online calendar. Also known as appointment booking software, or online booking software, appointment scheduling is offered as a marketing tool for small businesses. Scheduling software is designed to bridge call-to-actions in ads or on landing pages to real booked appointments.
Advanced appointment scheduling software includes more than an online calendar. They may scale to include backend automation (e.g. inventory management, workforce management), or front desk tools (e.g. Point of Sale). Alternately, some very small and sometimes free appointment scheduling tools are built around simple convenience. Free calendar tools supply a simple means for a customer to book a one-on-one appointment fast. Free online calendars may be preferred by solo practitioners and individual professionals.
Many appointment scheduling tools, even the free ones, integrate with web and video conferencing software. This allows the user to allow clients or other individuals to schedule video conferencing meetings with them.
Features of Appointment Scheduling Software
Online appointment scheduling tools provide the following features:
Integration with popular calendar tools (e.g. Outlook, Google Calendar, etc.)
Booking button on website or email linked to calendar
Calendar may manage multiple locations, rooms, and employees
Book one-on-one meetings and group meetings
Workforce job assignment rules (e.g. Round Robin)
Suggest a time to customers based on availability & their needs
Request & input customer information (e.g. email, phone number, etc.)
Time zone detection
Appointment reminders (e.g. SMS or email)
Customizable appointment calendar and notifications
Subscription or membership scheduling and booking/sales
Ability to book multiple or repeating events
Mobile booking app
Social media site booking (e.g. Facebook)
Integrated Point-of-Sale (PoS) and payment processing
Marketing or ad tech integration to connect ads to an online calendar
Appointment Scheduling Software Comparison
Before deciding to invest in an appointment scheduling software solution, consider the following key factors:
Scope: Are you a freelancer or individual practitioner looking for a free online scheduling tool? Or do you need a more robust appointment booking system for your whole business to use? Certain tools cater more to individual users or small teams that only need basic functionality, while others work better for larger organizations that require workflow automation and other additional features.
UI design: Is the user interface of the tools you're considering easy to use and navigate? Some tools may have a more modern or professional-looking design. This can help add an extra element of professionalism to your business if potential clients will be booking meeting times with you through the tool.
Value for cost: Many appointment scheduling software products have a free version you can use. But the functionality and limitations of the free versions may vary. For example, some free versions limit the number of meetings you can book per month, or limit the duration or type of meetings you can schedule. If you're planning on using a free tool, compare the pros and cons of the free version of a few different products.
Pricing Information
Online appointment scheduling software is cloud-based and available via subscription. Free plans supporting a limited number of event types are available. Vendors offer plans that can vary from $8 to $400. Lower-priced plans focus on providing calendar features while higher-priced plans may offer integrated marketing automation, PoS, and workforce management features. To that extent, higher price tiers may represent a total small business solution for appointment-driven businesses such as clinics or spas. Most vendors offer discounts for annual or multi-year subscriptions.
Frequently Asked Questions
What does appointment scheduling software do?
Appointment scheduling software integrates with the user's online calendar (or calendars) and allows clients or other individuals to schedule meeting times on the user's calendar. Many tools integrate with
web and video conferencing software
as well, to enable users to have and schedule video meetings.
What are the benefits of using appointment scheduling software?
The main benefit of using appointment scheduling software is that it provides an easy and painless way to book online meetings. You can simply send out a link to prospective clients or customers and allow them to find a meeting date and time that works best for them, rather than hashing out over email which specific date(s) and time(s) work for everyone. This saves valuable time and provides a much more seamless end-user experience.
What is the best appointment scheduling software?
According to end-user feedback on TrustRadius, the top-rated appointment scheduling software products are:
You can view other appointment scheduling software options and read authenticated end-user reviews on TrustRadius's appointment scheduling software page.
How much does appointment scheduling software cost?
There are many free appointment scheduling software options like
Calendly
,
Doodle
,
Square Appointments
, and
SetMore
. The starting price for paid tools can vary between $6/mo. up to $15/mo. Basic plans usually allow up to one user with one integrated calendar.